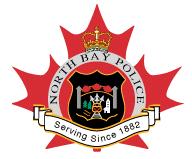 North Bay Police Service
News Release
*****
On 30th Jan at 2:00 p.m. a family dispute resulted in allegations that a male young offender assaulted a family member, threatened to kill the other person with a knife, then retrieved the knife, waving it around.
A 14 year old male was arrested and charged with assault, assault with a weapon, and possession of a weapon dangerous to the public peace.
Csts Sue Solman and Dan Weber are investigating.
*****