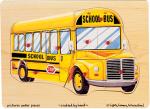 Snow storm and poor road conditions.
Corridor Cancellation \: Britt and Nobel | Mactier, Humphrey, Rosseau | McDougall/Whitestone | East Parry Sound | Town of Parry Sound | Redbridge/Thorne | Trout Lake / Four Mile Lake Rd | Callander, Bonfield, East Ferris | West Nipissing Ouest | North Bay | HWY 11 North | Mattawa
There are corridor cancellations today http://en.npssts.ca/npssts/en/delays
At this time, all schools remain open for students who can get there safely. Parents are reminded that cancelled bus routes will not run in the afternoon; any students brought to school by other means must be picked up at the end of the school day.