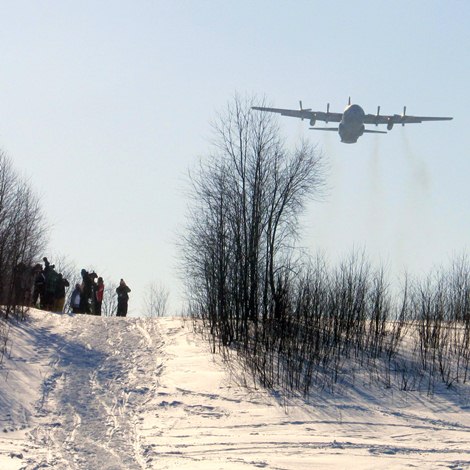 File photo
8 Wing/Canadian Forces Base Trenton
News Release
*****
A search and rescue demonstration will be held in the vicinity of Widdifield Secondary School on Tuesday, April 1, on the anniversary of the Royal Canadian Air Force.
The demonstration will be carried out by a highly trained team from 8 Wing Trenton's 424 Transport & Rescue (T&R) Squadron.
Residents and visitors to the area can expect to see a low-flying CC130 (H) Hercules air craft and search and rescue technicians in their signature orange flight suits.
*****