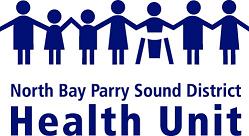 North Bay Parry Sound District
News Release
*****
Dr. Jim Chirico, Medical Officer of Health, is pleased to announce that the Boil Water Advisory for Verner has been lifted effective immediately.
Two consecutive sets of drinking water samples were tested and all results were satisfactory.
Residential users of the community's water supply are advised to run each of their cold water taps for one minute on first time use to remove any sediment.
Large volume users are advised to run cold water taps for two minutes on first time use.
For more information, call the Health Unit at 705-474-1400 or 1-800-563-2808 or visit myhealthunit.ca
*****
Dr. Jim Chirico, Medical Officer of Health, has issued a boil water advisory for all residents of Verner who receive water through the municipal water supply.
This order was issued due to a water main break that occurred during the night. Some residents in Verner do not have water at this time.
Those who do have water should not:
Drink the water
Use it to brush their teeth
Or use it to wash foods, such as fruits and vegetables which will be eaten raw
Water used for consumption should be brought to a rolling boil and allowed to boil for one full minute before use. Otherwise, the water is safe for adults to use for bathing purposes.
Health Unit staff will continue to monitor this situation and provide updated information as it becomes available.
The Medical Officer of Health will notify the media when the boil water advisory has been lifted.
For more information, call the Health Unit at 705-474-1400 or 1-800-563-2808 or visit www.myhealthunit.ca
*****