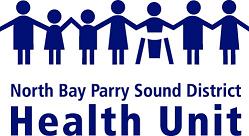 North Bay Parry Sound District Health Unit
News Release
*****
What: At the March 6 Battalion OHL game, the North Bay Parry Sound District Health Unit will be hosting ColonCancerCheck night.
We will be encouraging North Bay Battalion fans to take a body check for colorectal cancer.
Fans will learn the benefits of early screening for colorectal cancer, who is most at risk, how and when to get screened for colorectal cancer and how to reduce your risk.
We'll have a T-shirt toss, a shoot-out for colorectal cancer, prizes for fans sitting in lucky rows, and a draw for a gift basket.
There will be an information booth in the lobby and staff from the Health Unit and Canadian Cancer Society to answer questions about cancer prevention.
When: Thursday, March 6, from 6 – 9 p.m.
Where: Memorial Gardens, 100 Chippewa Street, North Bay
*****