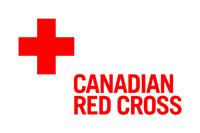 Red Cross
News Release
*****
Just a reminder that this is the LAST weekend to purchase your Red Cross Northern Raffle tickets.
Tickets can be purchased at the Northgate Mall, North Bay Mall or the Red Cross office throughout the weekend.
The Red Cross office will be open 10-5 on Saturday and 11-6 on Sunday.
Ticket Sellers will be in the malls during regular mall hours.
Don't miss out on your chance to win a 2014 Nissan Murano, a 2014 Polaris Sportsman 400 ATV and prize pack or 1 of 5 draws of $1000.
You get 7 chances to win with the purchase of just one $10 ticket.
All proceeds go towards Red Cross North Bay and area programming.
Tickets can also be purchased over the phone at 705-472-5760.
*****