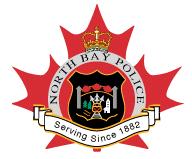 North Bay Police Service
News Release
*****
Sometime after midnight of the 25 April 2014, unknown culprits entered a residence in the 600 Block of Worthington Street, East, North Bay while the occupants were present and asleep in the residence.
Thieves then removed a flat screen television and some food items.
There are no suspects at this time and the investigation is continuing.
*****