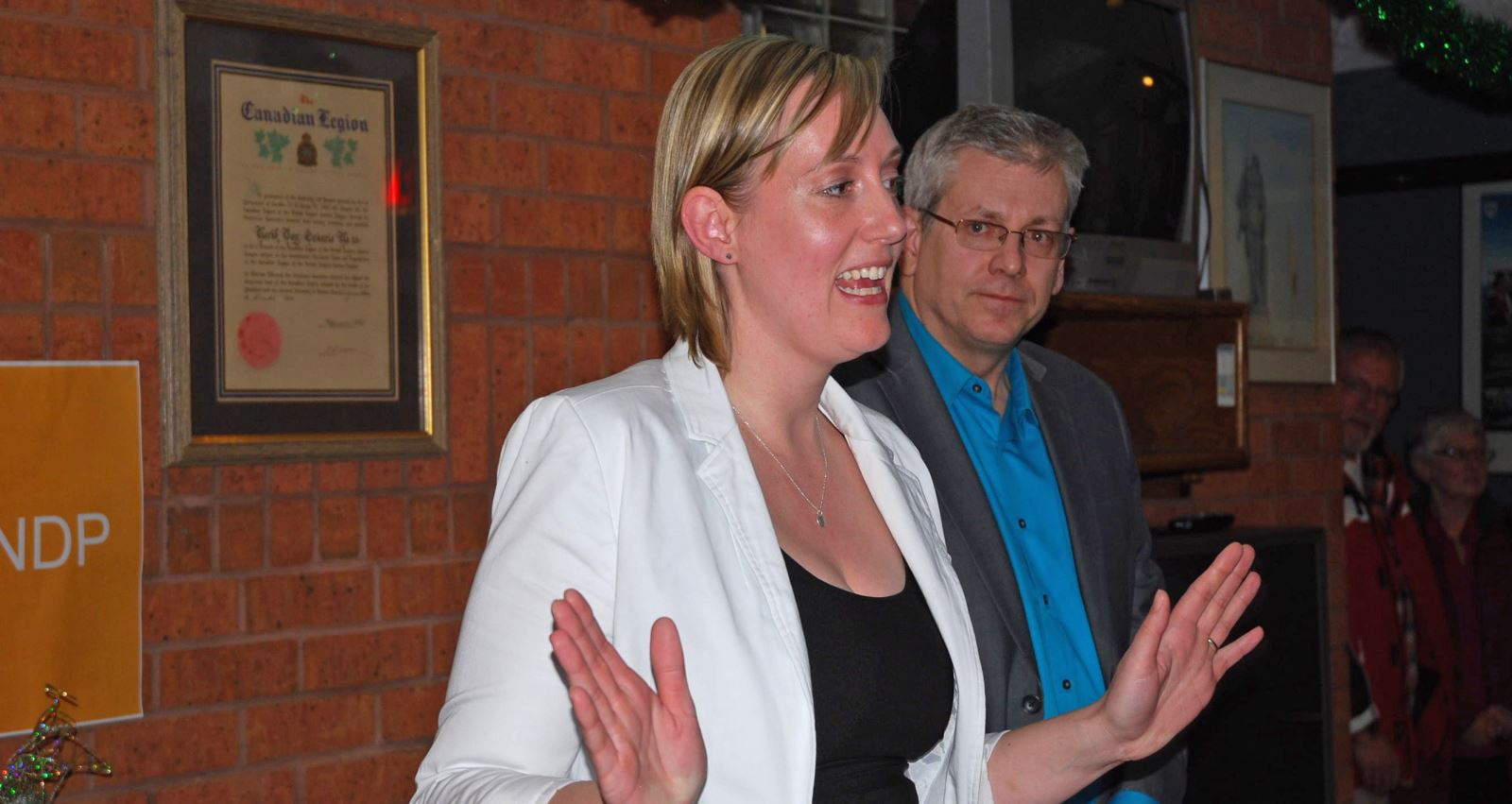 Kathleen Jodouin is the newly elected federal NDP representative for the Nipissing-Timiskaming district.
About 18 votes were cast in New Liskeard in the morning with 58 cast in North Bay in the evening at the Royal Canadian Legion Branch 23.
"This is our riding. This is our time. We will be victorious." Words from Jodouin in her acceptance speech. She called out to supporters to keep going what started in 2008 in Northern Ontario.
"We need to bring about change in our riding. There is no power greater for change in a community than in discovering what it cares about."
Jodouin told the crowd that her role in community development has captured her the most. "I have worn my boots on the ground while working hard to uplift the community." Jodouin is the Women & HIV/AIDS Community Development Coordinator with the AIDS Committee of North Bay and Area.
Riding supporters chose Jodouin over Catherine Murton Stoehr. Murton Stoehr is a Nipissing University professor with a doctorate in History who promotes progressive values and supports local environmental causes.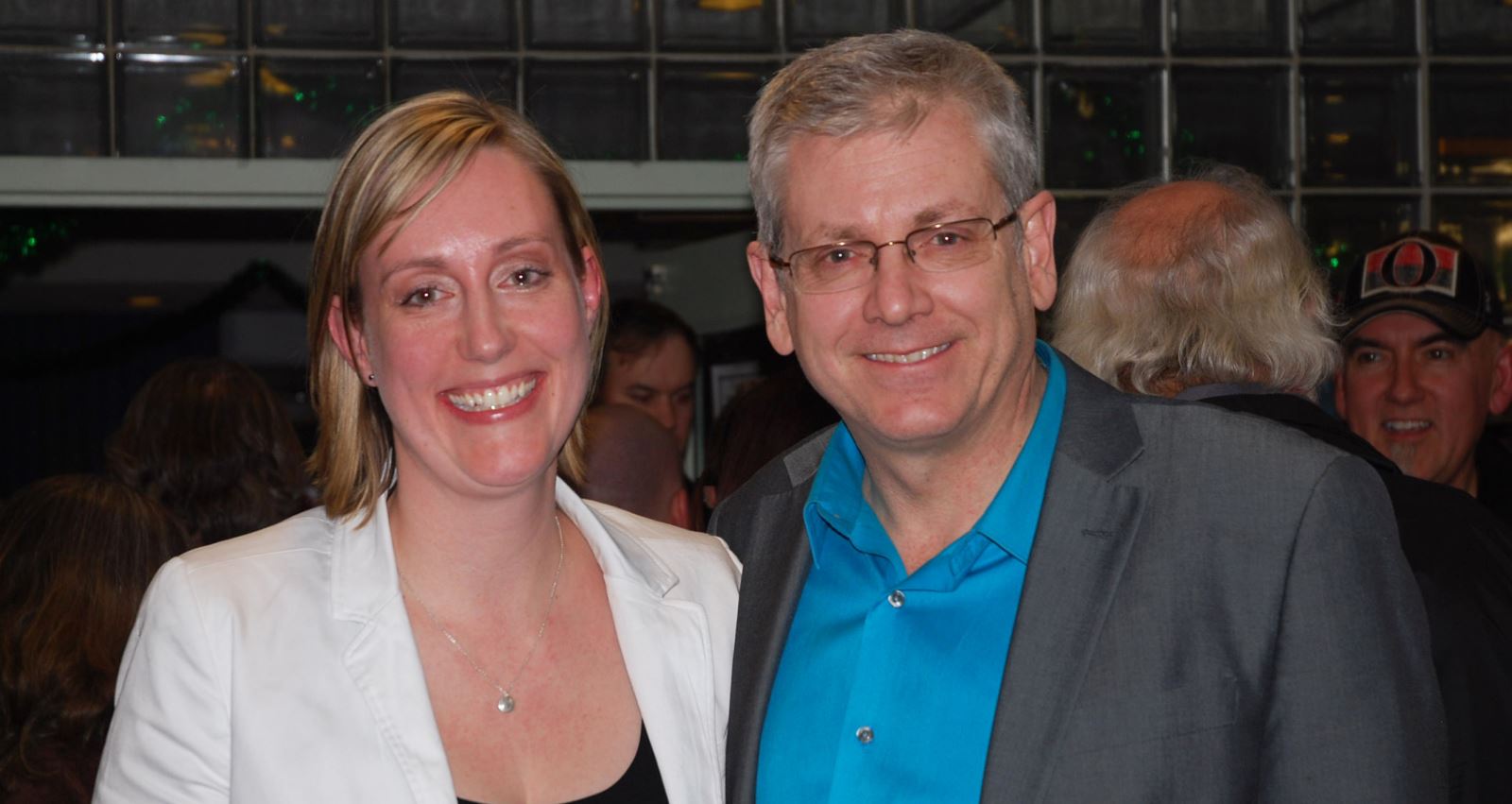 Timmins-James Bay NDP MP Charlie Angus was on hand and full of verve after travelling to New Liskeard for the 11am meeting and then on to North Bay. Angus pointed out to the standing room only crowd that they were in the Legion. "It's the symbol of the veterans that the federal government has been withholding a billion dollars of needed funds from." He also scorned the northern roads being poorly maintained by private contractors. He stated they all had to take back Canada.
Angus later posted the following on facebook. "We are building the orange wave in Nipissing-Timiskaming. There was a huge turnout in North Bay tonight to pick the NDP candidate for the 2015 election. I am honoured that Kathleen Jodouin will be running for us to defeat Jay Aspin and the Harper gang. It was a great race between two equally strong woman candidates. Thanks to Catherine Murton Stoehr for her spirited campaign. Let's take our country back."
Before going into the Nipissing-Timiskaming NDP annual meeting, Jodouin told her supporters, "the campaign starts now."