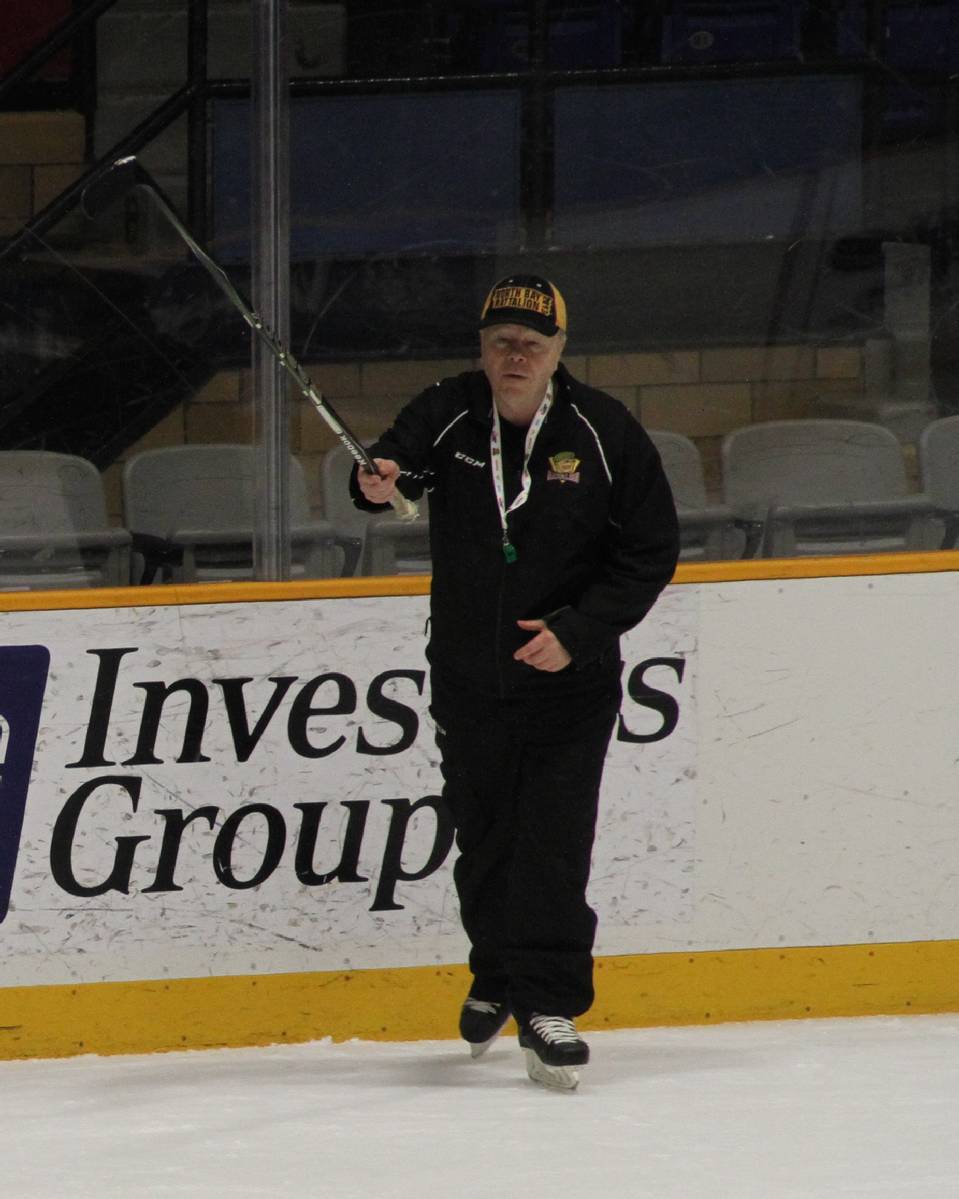 A tight checking series is exactly what Battalion head coach Stan Butler is looking for.
After 2 games and a split in Guelph, the Storm and Battalion are dead even at 1-1 with game 3 set for Tuesday night in North Bay.
"We're getting frustrated," Storm head coach Scott Walker admitted after Barclay Goodrow evened the series with his OT game winner on Friday night.
"We're not used to not being able to have a little more creativity. They're working extremely hard against us. We knew it would be a battle. You don't get this far in the OHL and not be a good team. We need to look at each other, grab on and start rowing the right way."
But changing that will become more difficult for Walker, as Butler will have the last change on home ice for game's 3 and 4 in the Gateway City.
"All we're trying to do is play physical, but smart. We don't want to take a lot of penalties against them," noted Butler on www.battalionhockey.com
Special Teams

The Battalion have been known more for their lethal penalty kill that produced some key shorthanded tallies during this playoff run. However, in the final, the Battalion power play has been the key. The Troops come in with an impressive 3 for 7 record on the power play in the opening 2 games of the OHL Final.
The Battalion penalty killers have been strong too, as the powerful Storm power play, which scored 16 times in the first 3 rounds, is 0 for 6 versus the Troops.
Depth
The short series versus the Generals allowed the Battalion to get healthy up front.
The line of Alex Henriksson and Zach Bratina centred by rookie Brett McKenzie was re-united as Bratina returned for the finals after recovering from a head injury sustained in the Barrie series.
That gives the Battalion some solid depth, depth which has been enhanced by the production of their 4th line.
The trio of Santos-Jarvis-Lewis has contributed a goal in the last 3 playoff games. In game 2 it was Matthew Santos, who scored his first playoff marker in the 2nd period to tie the game at 2-2.
"We knew Jamie and Connor would have chemistry, and Jamie's game has really taken off since he's been with those other guys. That line has been great through the playoffs," said Butler on www.battalionhockey.com