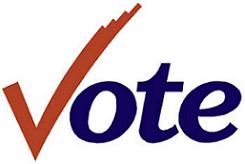 BayToday has learned that Nipissing Federal Liberals will select the candidate to represent them in the next federal election Saturday, May 31, 2014.
Loyal readers inform us that a number of members received notice for the nomination meeting to select the candidate in Nipissing-Timiskaming was sent out via email today.
Former MP Anthony Rota and newcomer to the political game Monique Lugli are both vying for the right to represent the riding under Liberal leader Justin Trudeau.
The meeting will take place at the Clarion Resort Pinewood Park starting at 2:00 pm with the close of voting at 4:30 pm.