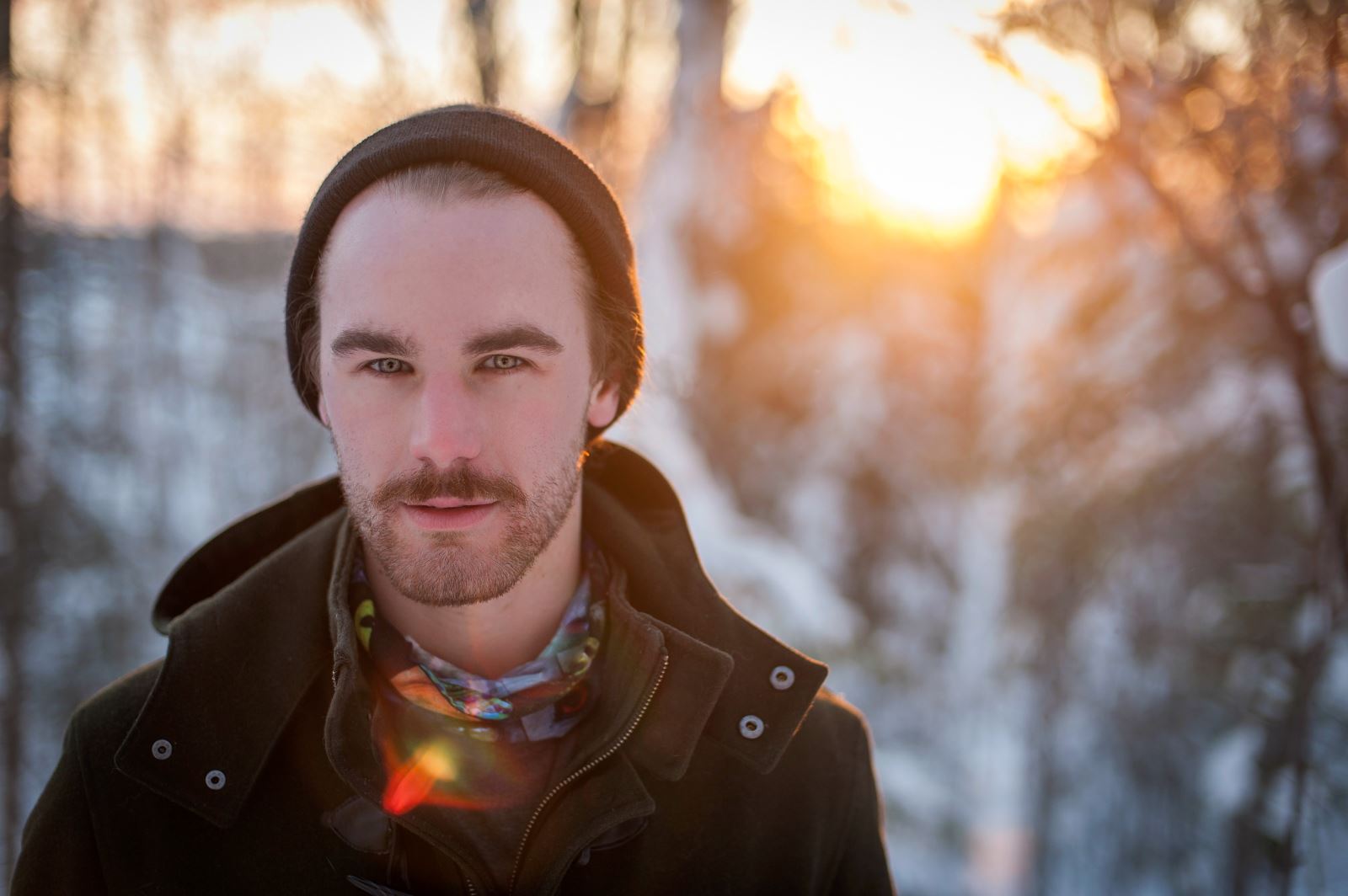 Local musician David Dino White has taken an unorthodox approach to producing his debut album, enlisting the help of an online community on crowdfunding website Indiegogo to print his forthcoming album, Alone Together, on vinyl. With the intial funding goal reached in just two weeks, White expects the album to be released in March. PHOTO COURTESY OF LIZ LOTT PHOTOGRAPHY
It's one thing to step out of your comfort zone. It's an entirely different thing to jump off the cliff and take a leap of faith into the unknown, learning how to fly on the way down.
Just ask David Dino White.
The music industry can be full of standards and best practices of how to create a name for yourself. White, on the other hand, chose a riskier unconventional route and is reaping the rewards of taking that leap.
Two weeks ago, White launched a campaign on Indiegogo, an international crowdfunding website, to solicit funds to print his debut solo album on vinyl.
As the website says, Indiegogo "empowers people to activate the global community to make ideas happen."
The 25-year-old musician has experienced that mantra first-hand. Now, with more than a month still to go before the campaign closes, White has received the support of a widespread community and already surpassed his goal of raising $3,000.
"I still am so overwhelmed with the response I'm getting; it has been huge for me as a solo artist," he said in an interview with BayToday earlier this week. "The response has been so good that my confidence and desire to do more has taken off.
"It's a huge kick in the butt for motivation," he continued. "It shows that people want you to keep doing it and people like what you're doing."
The tracks have already been recorded, mixed and mastered, leaving all the donated funds to be put towards the expensive process of printing, pressing and shipping the 12-inch vinyl versions of the album.
The album, titled Alone Together, is set to feature seven songs and will be launched in March. White also called on a wealth of local talent to play on the album, including drummer Rob Joanisse, pianist Jonny Parolin, bassist Sully Sullivan and vocalist Annie Sumi.
White said that after the recording sessions at Ben Leggett's The Bunker studio and Parolin's Wave Asylum studio in September, he very quickly realized it was time to go all-in; go for broke.
But with the vinyl production process requiring a big investment, White said it would have been unrealistic to go it alone. Instead, he called on the help of anyone and everyone who his music has connected with.
"This campaign is really the first time I've been able to say 'if you like my music and you want to support me, you can now,'" he said. "You come to the realization that there's no point where there will be 100 people lining up for a product you haven't made yet; you just have to make it and hope that people want it.
"This has really opened my eyes to the mentality of if you dream it, you can do it," he said.
Of course, there was also the thought of "this might not work," creeping in once or twice. Take, for example, the first few hours of the campaign, when it looked as though all the work was for nothing.
White said hours after funding became available and endless messages to everyone and anyone in his network, the progress bar had not budged.
"It's scary to make an album by yourself in general," he said. "But it's even scarier to open a campaign to the public.
"It was just this gut-wrenching feeling of 'oh no, I was right,'" he said in retrospect.
But then, after a friend from elsewhere in the province made the first pledge, the momentum quickly picked up.
By the end of that first day the campaign had raised $800, almost a third of his ultimate goal. After a consistent stream of generous people getting involved, White said he was overwhelmed by how people were so interested in helping him realize his goals.
White says he feels fortunate to be able to blend his art with the innovative platforms like Indiegogo.
"I do feel lucky because this has allowed me to do my own music my own way the entire time," he explained. "Luck and time have a lot to do with where I am and what I'm doing, but I feel ready for it too."
Now, in the midst of his inaugural three-week solo tour, he said his confidence is soaring and said riding the high of the campaign has made him perform what he feels have been his best shows yet. After already playing in North Bay, Sudbury, Toronto, Kitchener and Guelph, White has shows remaining in Hamilton, St. Catherines, Montreal, Ottawa and Kemptville.
He is also using that momentum to plan a summer tour, with hopes of being able to perform on esteemed platforms like Canadian Music Week and North By Northeast in Toronto.
"My confidence is higher than it has ever been, and I chalk that up to the support on Indiegogo," he put simply.
Now that he has already reached his initial goal, and at a much faster rate than he thought, White has established stretch goals that include adding a full-colour lyric insert to the vinyls and, if he reaches upwards of $5,500, printing CDs too.
"Now I want to hit those stretch goals so people don't stop caring, give them more incentive," he said. "I've always been motivated, but I've never been more excited about the idea of what could be next."
To visit the Indiegogo page, click here: https://www.indiegogo.com/projects/help-david-dino-white-press-vinyl