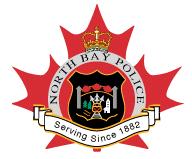 North Bay Police Service
News Release
*****
On Tuesday, April 15th, 2014, the North Bay Police Service responded to a call regarding a fail to remain motor vehicle collision.
A female pedestrian was crossing Fisher Street from the south sidewalk on Main Street at approximately 3:30 pm.
She entered the intersection once the pedestrian crossing signal indicated walk and was struck by a black pickup truck heading north on Fisher Street towards Main.
The victim was knocked to the ground and suffered injuries that required medical attention.
Anyone with information about the incident is asked to contact the North Bay Police Service at 705-497-5555, or anonymously through Crime Stoppers at 1-800-222-8477.
Constable Chabbert is investigating.
*****