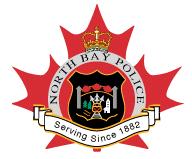 North Bay Police Service
News Release
*****
Sometime between the 4th February 2014 and the 5th February 2014, 5 bottles of Methadone went missing from a residence in the downtown area of North Bay.
Methadone is primarily used in the treatment of drug dependency and can be dangerous if used incorrectly.
The North Bay Police Service wishes to caution the public that the (5) 120 ml bottles of Methadone can be fatal. Signs of overdose can include slow shallow breathing, drowsiness, clammy pale skin and unconsciousness.
If overdose is left untreated it can lead to coma and death.
Anyone coming across bottles of Methadone should contact the North Bay Police Service immediately so the substance can be dealt with in a safe manner.
******