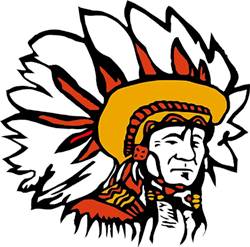 The Chippewa Raiders Alumni Association are calling on all students past and present to dust off the cedar chests, take your old red and gold gear out of the mothballs and then head down to Memorial Gardens tonight as the Battalion take on Saginaw Spirit (former Centennials).
Back in the day Chippewa was the home school for Centennials and that tradition has continued as the school welcomed the Battalion to the Raider fold.
Tonight the hockey team will celebrate the partnership with Chippewa by hosting Raider night.
Aside from an exciting matchup between the former and current OHL teams, the evening will feature special guests, intermission fun, and poster-banner-placard contest.
Alumni are offered tickets for $10 and as of 10am Thursday, school officials confirm there are still a few tickets left so call the school 705-475-2341 to score one.
So wear your best Red & Gold and bring your Raider pride and cheering voice!
Game time is 7pm.
Check out 'The Cents are Back!' here: http://www.baytoday.ca/content/sports/details.asp?c=57316