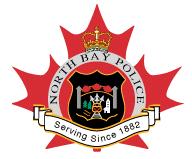 North Bay Police Service
News Release
*****
An investigation into a sexual assault complaint from Jan 21st has resulted in Janice MacLean 45 years of Callander being charged with public mischief and convey false message.
She is to appear in court Apr 15th 2014.
It is alleged that she called a local high school and advised that a girl in grade 4 was sexually assaulted at the elementary school that the girl was attending.
The investigation revealed that the girl did not exist.
Cst Ashley St.John is investigating.
*****