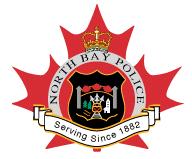 North Bay Police Service
News Release
*****
An investigation into fraudulently obtained loans dating from 2005 has resulted in the 17th Jan 2014 arrest of Malcolm Park 54 years of Bromley Ave.
He has been charged with 5 counts of uttering a forged document, 5 counts of drawing a document without authority, fraud over $5000, and unauthorized use of credit card.
He has been held in custody for a bail hearing.
Cst Scott McFarlane is investigating.
*****