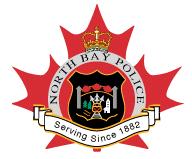 North Bay Police Service
News Release
*****
At 2:50 a.m. on 27th Feb an argument at a Blair St residence escalated when one man lunged at the other man with a knife.
There were no injuries.
Josiah Laverty 27 years of Blair St was arrested and charged with assault with a weapon.
He is to appear in court on the 8th Apr 2014.
Cst Mark McLeod is investigating.
*****