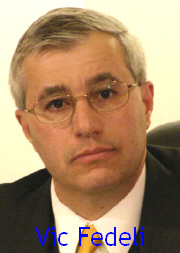 Nipissing MPP Vic Fedeli
*****
Applications are now being accepted for the Ontario Seniors Community Grant Program, Nipissing MPP Vic Fedeli announced today.
Grants for $500 up to a maximum of $10,000 will be awarded for projects that provide seniors with the opportunity to connect, contribute, learn and lead active lives.
The aim is to encourage greater social inclusion, volunteerism and community engagement for seniors across the province.
Projects must fulfill at least one of five key priorities including opportunities for seniors to network, promotion of learning related to seniors issues, support for initiatives that include seniors as volunteers, and development of cross-community seniors programs and those that sustain seniors programs long-term.
Individuals who represent seniors groups, not-for-profit incorporated organizations, Local Services Boards, municipalities, or Aboriginal groups that are incorporated may apply.
Applications will be accepted until June 30, 2014, and be evaluated on a monthly basis.
This means that all applications received by the last day of the month will be considered at once.
All applications will be evaluated within three months. Any funding allocated must be fully spent by March 31, 2015.
"Our seniors are such a valuable resource. It's imperative that they be enabled to continue to contribute and be involved in our communities here in Nipissing," said Fedeli.
For more information, contact Fedeli's North Bay constituency office at (705) 474-8340, or go online to www.oacao.org
*****