Last-minute travel ideas can include a variety of options – from culinary or cultural experiences to outdoor adventures. With recent changes to pandemic restrictions, why not plan your next adventure in Northern Ontario? There are plenty of great options in the North that travellers can partake in while also practicing social distancing. Check out what some communities in Northern Ontario have to offer:
Algoma Region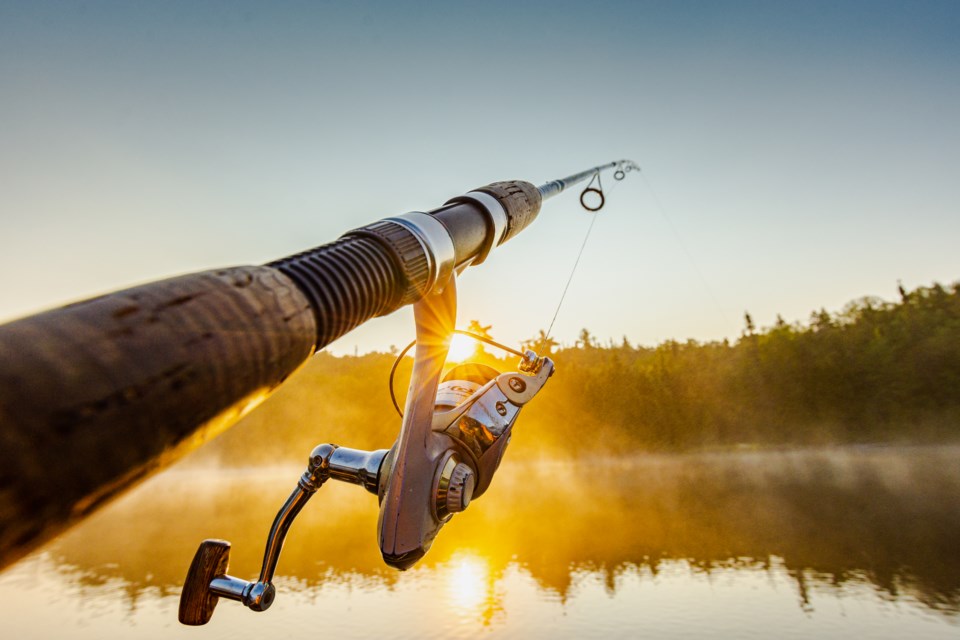 Where to stay:
There are a variety of options available in the Algoma region depending on what kind of place you would like to call home for a few days. From outdoor hideaways like Northern Skies Resort to luxurious hotel stays the Algoma Region has a lot to offer.
For an extensive list of accommodations in Sault Ste. Marie, check out saulttourism.com/stays.
What to do:
There are a variety of experiences in the Algoma region, from neat hideaway antique stores to outdoors experiences. If you venture just east of Sault Ste. Marie to Bruce Mines, you can find a series of antique stores to stroll through. Grab a coffee after your shopping at the Copper Bean Café and, if you're lucky, they might just have live music on their patio that day.
The Algoma region is also great for hiking and cycling. For hiking, check out the Pancake Bay Lookout Trail, the Robertson Cliffs trail, or stroll through Hiawatha Highlands Conservation Area and try to spot the waterfalls. For biking, check out the John Roswell Hub Trail for urban riding, or Hiawatha Highlands Conservation Area for over 30 km of single-track mountain bike trails.
Where to eat:
Tour of Pizza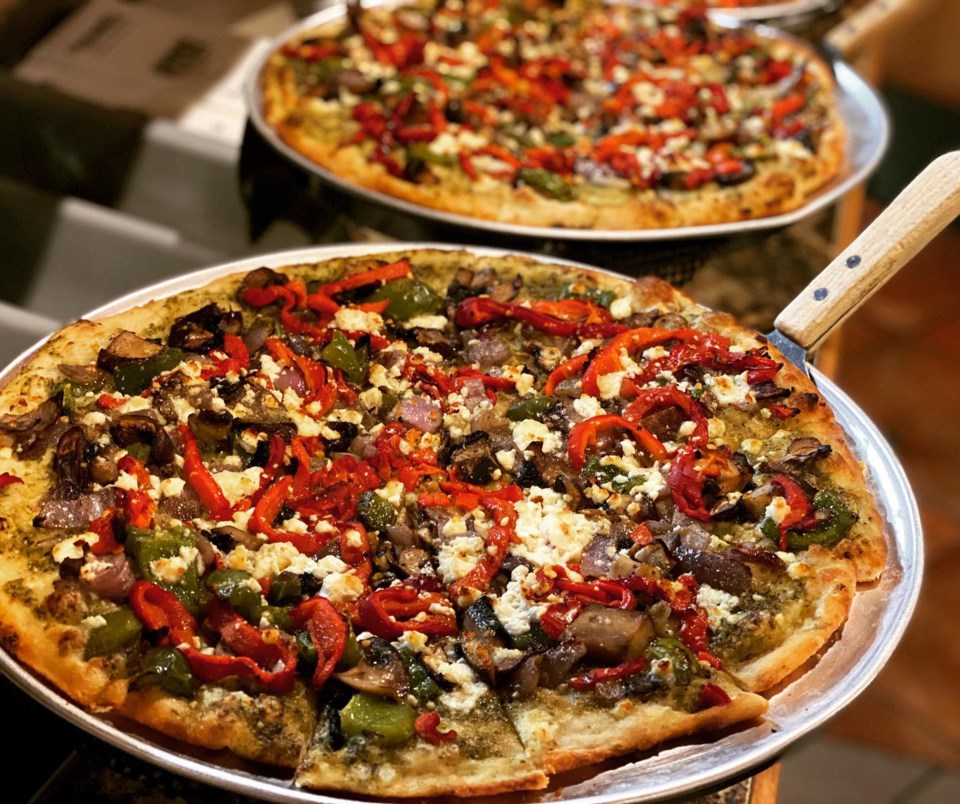 Fratelli's Pizza
Sault Ste. Marie is well known by locals for its Italian cuisine. The pizza is so good, it's not uncommon for former Saultites to get friends or family members to deliver pizza to them across the country. So, why not try a pizza tour while visiting Sault Ste. Marie? With no shortage of pizza stops, we've compiled a list (in no particular order) of places to check out or you can see for yourself the Sault's very own pizza documentary.
1) Fratelli's
2) Aurora's
3) Mrs. B's
4) Service Grill
5) Sports Center
6) The Marconi Cultural Club
7) East Street Pizza
8) Sandro's
9) Ricardo's
10) Primo Pizza
11) Uncle Gino's
12) The Boiler Room
13) Gus's Pizza
14) Primo Pizza
15) Pisa Pizza
16) Pino's Grocery Store
17) Presto Pizza
Ernie's Coffee Shop
A legendary Sault Ste. Marie diner, Ernie's Coffee Shop was established in 1971 by Ernie Febbraro and was a family run business that boasted hearty home-cooked meals with portion sizes that would never leave visitors hungry after their meal…unless it was for their signature coconut cream pie. Under new ownership, Ernie's still offers great diner food but now, with a high-end twist. The classic menu features big burgers, fried chicken, and ribs, and of course… the coconut cream pie, but what can also be found is a stellar seasonal menu, such as butter-poached halibut with plum tomatoes and broccolini or braised lamb shoulder with arborio rice, fennel and mint or piri piri chicken.
Elliot's Ice Cream
Looking for a sweet treat to cap off your evening? Check out Elliot's Ice Cream in downtown Sault Ste. Marie. Elliot's makes their own soft serve and ice cream cakes.
Want to know more about experiences in the Algoma region and Sault Ste. Marie? Check out www.algomacountry.com and saulttourism.com.
Where to Drink
Two breweries can be found in downtown Sault Ste. Marie – OutSpoken Brewing and Northern Superior Brewing Co. Both spots offer great patio seating and a selection of tasty brews. The Whisky Barrel offers a selection of whiskeys while wine lovers can enjoy a stop at Broers Jansen Wine Bar. Thomson Farms also offers great patio seating that overlooks their farm fields and offers a selection of in-house ciders and fruit wines available for tasting. Looking for some great cocktails? Try Mane Street Cafe and Lounge or Big Lake Cabin in downtown Sault Ste. Marie.
Sudbury Area

Where to Stay
From Hotels, and motels and Holiday Inns, to bed and breakfasts, there are a number of places to stay during your trip to Sudbury. Bringing your accommodations with you? Check out Sudbury's RV and camping accommodations.
What to do
Science North
A Sudbury classic, Science North is a great activity for science lovers and families alike and is one of Northern Ontario's most popular tourist attractions. Science North features an IMAX® with laser theatre, digital planetarium, and butterfly gallery to name a few.
Lake Laurentian Conservation Area and Kivi Park
The Lake Laurentian Conservation Area is located only ten minutes from downtown Sudbury and is maintained by Conservation Sudbury. It is a great way to quickly trade urban life for sprawling green spaces. Kivi Park is a multi-use sports and outdoor park that welcomes users of all abilities and ages. An individual day pass is $9, and family day passes are also available for $25.
YES Theatre
Thinking of a last-minute trip to Sudbury? The YES Theatre 2021 Summer Festival is happening live from the Grotto from August 31st-September 19th, 2021. For more information and tickets, visit https://www.yestheatre.com/. For more theatre experiences, check out the Sudbury Theatre Centre.
Where to Drink
There are a number of breweries in Sudbury including Stack Brewing, 46 North Brewing Co and Spacecraft Brewery.
Stack Brewing is an award-winning brewery established in 2013 that also offers tasty pub fare to go with their great selection of beers at their brewhouse locationfound at 947 Falconbridge Rd. Their original brewery is at 1350 Kelly Lake Road in Sudbury. 46 North Brewing Co offers both beer and hard seltzers and can be found at 1275 Kelly Lake Road. Spacecraft brewery is known for their selection of unique beers and rotating craft beer list – check them out at 854 Notre Dame Avenue.
How does a cocktail made with Haskap Rhubarb Gin sound? Pretty amazing, right? For killer cocktails check out Crosscut Distillery. Crosscut is influenced by Northern Ontario's founding industries, forestry and mining and are committed to using unique local ingredients in their small-batch distilling.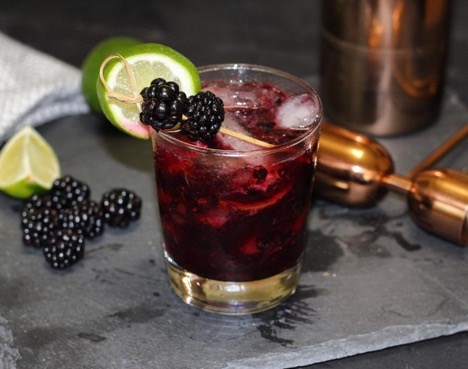 Where to Eat
Tuco's Tacos
I can't believe it's not…meat? Tuco's Taco Lounge is a vegetarian eatery that tantalizes the taste buds of meat-eaters and veggie-lovers alike. With a near 5-star review with Google Reviews, TripAdvisor and Facebook Tucos is one of the top-rated spots in Sudbury.
Tommy's Not Here
This place is worth the wait – while closed until after Labour Day, you'll just have to circle back to the Sudbury area in the fall to check out this fine place. Located in the basement of the House of Kin at Four Corners, Tommy's is a cozy culinary hideaway enjoyed by locals and tourists alike. Just check out this review and you'll be counting down the days until you can visit.
Want to know more about some great experiences in Sudbury? Check out discoversudbury.ca.
Thunder Bay Area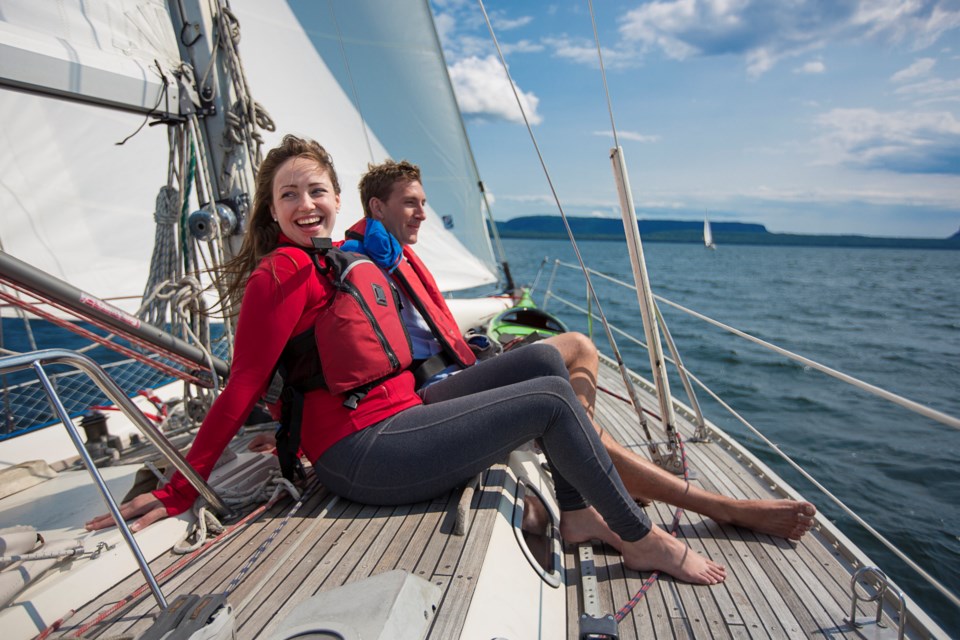 Sail Superior
Where to Stay
Whether you want lakefront views or to stay in the downtown core, Thunder Bay has a variety of options for accommodations. There is no shortage of camping or wilderness lodges for those looking for outdoors experiences in the Thunder Bay Region. For those that are both outdoors enthusiasts and history buffs, consider a stay in Fort William Historical Park. Fort William is family friendly, has free parking and can be used for RV and trailer camping. Fort William also offers cycling trails and watercraft rentals. You can also find a variety of cozy bed and breakfasts and elegant hotel stays in Thunder Bay.
What to do
If you want to see some jaw-dropping landscapes overlooking the great Lake Superior, check out Sleeping Giant Provincial Park. With over 100km of trails, there is an abundance of hiking options in the park to satisfy varying ability levels.
Want some cultural experiences? With a variety of galleries and studios, Thunder Bay also has a great art scene. The Thunder Bay Gallery is the largest gallery between Sault Ste. Marie and Winnipeg with over 20 exhibitions. Some current and upcoming exhibitions include Piitwewetam: Making is Medicine (February 26, 2021-November 21st, 2021), Dakobinaawasaan: Baby in Cradleboard (February 19th, 2021 – September 12th, 2021) and Kiwewog Giiwednog: Women of the North (July 2nd 2021 – December 1st, 2021). The Baggage Building Art Centre is a free-of-charge local art incubator which offer both art programming and has exhibitions for visitors.
Where to eat
With an abundance of fine dining, make Thunder Bay your next foodie stop. Tomlin, Bight, and Giorg Cucina e Barra, Lot 66 Restaurant and wine Bar and Caribou Restaurant and Wine Bar are some local fine-dining favourites.
Tomlin
Corn Ribs? Pork Belly? Ricotta Cavatelli? These are just a few of dishes currently found at Tomlin Restaurant. Tomlin seasonally switches up their menu to offer an exciting, locally sourced dining experience. Cap off your meal with some locally roasted coffee or one of their tasty dessert options.
Bight
Inspired by the shores it sits on – "bight" refers to a bend in a coast forming an open bay. Nestled on the shores of Lake Superior, Bight offers contemporary Canadian cuisine. Bight is also located near Sail Superior Lake Adventures. Try starting your day with a boat ride and end it with a tasty meal at Bight.
Giorg Cucina e Barra
Fresh. Made. Pasta. You heard it, Giorg Cucina e Barra's pasta is made in house using a traditional method that allows the pasta to be more porous and retain sauce better. Want to take some of their signature pasta home with you? You can even purchase their homemade pasta at Maltese Grocery, located roughly a 10-minute drive from the restaurant.
Lot 66 Restaurant and Wine Bar
Looking for great food and service? Look no further than Lot 66. Rated one of the top restaurants in Thunder Bay Lot 66 has a menu that does not disappoint – warm house made focaccia, pan seared duckbreast and grilled herb-crusted rack of lamb includes but a few of the stellar options on Lot 66's menu.
Caribou Restaurant and Wine Bar
Another top restaurant in Thunder Bay, the Caribou Restaurant and Wine Bar focusses on locally grown ingredients and has an expansive wine menu. Opened in 1999 by Bob Stewart and Tom Pazianos, Caribou Restaurant offers an array of flavours – including Italian, Asian and Cuban-inspired dishes. Try the Mojo Sirloin with jalapeno-smashed potatoes, the tuna tataki with sesame cucumber salad or one of their signature wood-fired pizzas.
Where to Drink
Visit Thunder Bay September 24th and 25th and you can check out Thunder Bay's BrewHa! Craft Beer Festival. Thunder Bay is also home to a variety of great breweries including Sleeping Giant Brewing Company, Dawson Trail Brewery, One Time Brewing Co. and Lakehead Beer Company.
For the caffeine lovers, check out the following café's and roasteries: Bean Fiend Café, St. Paul Roastery, Dolce Coffee House, Calico Coffee House, Rose N Crantz Roasting Co. and Sweet North Bakery to name a few.
For more information about tourism in Thunder Bay, check out www.visitthunderbay.com to plan your next trip!
Be on the lookout for more experiences in Northern Ontario this September! To find out more, check out:
About Destination Northern Ontario (DNO)
Destination Northern Ontario is one of 13 not-for-profit regional tourism organizations funded by the Ontario Ministry of Heritage, Sport, Tourism and Culture Industries. We are the largest tourism region in geography, the second largest in expenditure and the only region that includes sub-regions.
Our Vision:
Northern Ontario will be a unique and distinctive tourism destination wherein high-quality products and experiences resonate with consumers, entrepreneurship is valued, and tourism provides local, regional and global connections for the entire region. Destination Northern Ontario will take a leadership role to strategically guide and champion growth in Northern Ontario's tourism industry, through strong communication, collaboration and partnerships with industry.
For more information on Destination Northern Ontario, please visit: www.destinationnorthernontario.ca. Follow us on Twitter or on Facebook for the most up-to-date news and information.