Are you in the middle of downsizing? Or maybe taking care of Grandma and Grandpa's downsizing? Did you know that some of the items you are contemplating trashing or donating to the charity shop, might actually be worth something? Read on and learn.
North Bay Stamp and Coin will pay good money for the right items. Joey Nadeau, who owns the business along with his business partner Jatin Kumar, is interested in all kinds of items and collections and quite happy to pay well for them also.
"I got into collecting when I was a kid," said Nadeau. "Family members collected items and brought me along with them. You can learn a lot, it's a very interesting hobby."
North Bay Stamp and Coin will pay cash for your coins and stamps, but also for old jewelry; gold, silver, and other precious metals; old books; postcards; magazines; papers; and so much more.
"There is a market for just about everything that is older," said Nadeau. "Magazines, papers, and books, historians really need that stuff and come looking for it. Metals, they can be melted down and repurposed; lots of people collect old postcards and books as well."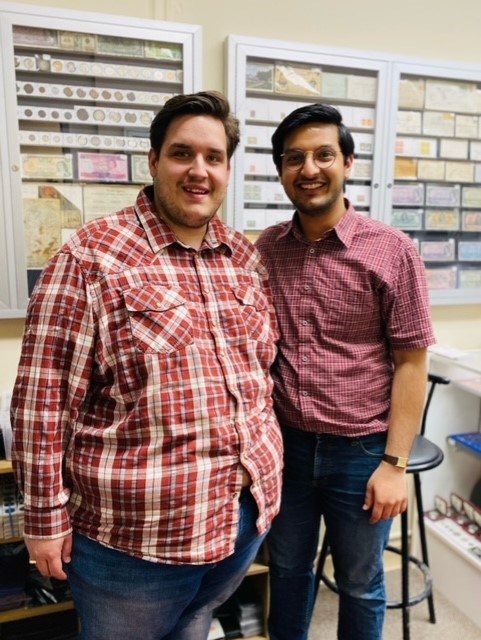 Of course, coins and stamps are things that have been collected for generations, and some collections of these can be worth quite a bit of money.
A rare coin from the 1880's can fetch a pretty penny. Speaking of pennies, our Canadian pennies can add to your wallet as well these days.
Nadeau advises people looking to sell their collections or older items, to shop around. "We pay quite well, generally 30 to 40% above other collectible businesses," he said, "but it's always good to check others out and not accept the very first price that you get for your items."
North Bay Stamp and Coin is a great place to go if you are looking to add to your collections, as well. The business is doing very well at its Kennedy Building location, and has already had to expand, in just five months there. Kumar and Nadeau have many items of interest for collectors and investors.
Nadeau acknowledges that sometimes an item is too good to resist, and it goes home with him. But, "as a business owner," he said, "everything is for sale. So, if someone wants it, out it will go."
North Bay Stamp and Coin offer free appraisals of your items and fair appraisals of collections.
It is open Monday to Friday from 9 a.m. to 5 p.m. and Saturdays by appointment. You can reach Nadeau or Kumar at 705-474-5448 or through the Facebook page.