Festival of the Sound started 43 years and was founded by Canadian pianist Anton Kuerti. Five years in, he handed off the responsibility to Juno award-winning clarinetist James Campbell who has been running the event ever since.
The festival's theme this year is called "Home Again" and will reopen on July 17 and end on July 31, offering approximately three daily events and 40 events over that period.
"The feeling of coming home after a long day," said Campbell. "Traditionally, many people gather around the piano, kitchen table or fireplace, whatever, take their shoes off and feel comfortable. We are trying to create that feeling of relief and relaxation in this year's festival.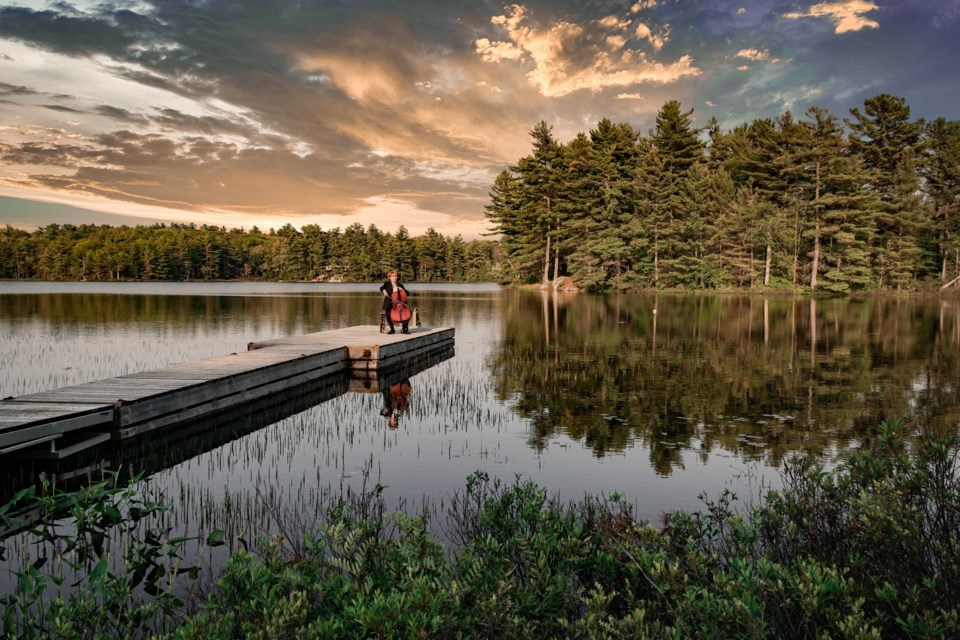 Campbell had an illustrious career; he was a Professor of Music at the Indiana University Jacobs School of Music for over 30 years. He still performs and gives masterclasses all over the world.
Cruises and classical tunes
As artistic director for the festival, Campbell said the multi-week event features great music.
"We feel music is central to the human experience."
There will be chamber music, jazz, choirs, orchestras and most uniquely, there are the cruises. Music will be played on the Island Queen, a cruise ship that travels through the famous 30,000 islands.
"This year, we're calling the cruises a floating folk festival. So if anybody's interested in folk music and more contemporary music, they will find it on the Island Queen. And if the weather's good, we try to hit the sunsets when possible."
Nearly all of the performers this year are Canadian, partly because of the lockdowns and partly because there is no shortage of great Canadian talent, said Campbell.
"For those who love piano music, this is the place to come because we're focusing on great Canadian pianists this summer."
And for first-timers looking for a great introduction to classical music, Campbell recommends the all-Chopin recital on July 19 by Canadian Janina Fialkowska, full of familiar music by one of the world's leading pianists.
He also recommends The Planets on July 28, a multi-media production showcasing this famous work.
And Sounding Thunder: The Song of Francis Pegahmagabow on July 29. A beautiful Indigenous story with music by west coast composer Tim Corlis and written by Ojibwe poet Armand Garnet Ruffo.
"It's something that we premiered a couple of years ago and has been really taking off as an example of what should be done for reconciliation."
COVID-19 and silver linings
Returning to an in-person festival for the first time in three years, the Festival of the Sound will run for two weeks, a week shorter than pre-pandemic.
"This year, we're really excited that we are able to invite and have some of our patrons come back for live concerts," said Campbell. "And we're planning on returning to three weeks next year."
And out of an abundance of caution, Campbell said they're limiting tickets to 50 per cent capacity this year, with 40 events versus the typical 60-70.
But, the silver lining of the pandemic is the Festival of the Sound has turned into a year-round festival, combining live concerts and online concerts.
"We are now able to reach out to places and people we hadn't been able to reach out to before. So we're excited."
Campbell said to book early if interested in any of the events. You can buy tickets online or phone in.
"When visitors come to the Festival, they can also explore this beautiful corner of Canada."