When following one's true passion there is no time to play around. For North Bay resident Shawn Splint, the opportunity to purchase a toy store offered the chance to chase his dreams and live life by his own rules.
"I took over the store in August 2020", explains Splint. "I worked as a Registered Nurse for eight years. But I'm a big kid at heart, I love board games and I'm a big Lego fan. So when I saw the opportunity and the store was for sale, I had a chat with my wife and decided to take the plunge and become a business owner."
That game-changing decision has turned out to be a win-win for Splint, and for his North Bay customers.
Creative Learning Toys at 181 Main Street West specializes in quality toys which are educational, spark creativity and imagination, and best of all, are fun. The shop offers name brand toys and books for kids of all ages, from babies to infinity (and beyond!).
Splint takes great pride in the shop's ever-changing inventory of new, unique and fun products by brands kids and parents love. "We're always getting new products in stock and we're now carrying Lego products as well. If there's something you don't see, we can always look in to placing a special order for you."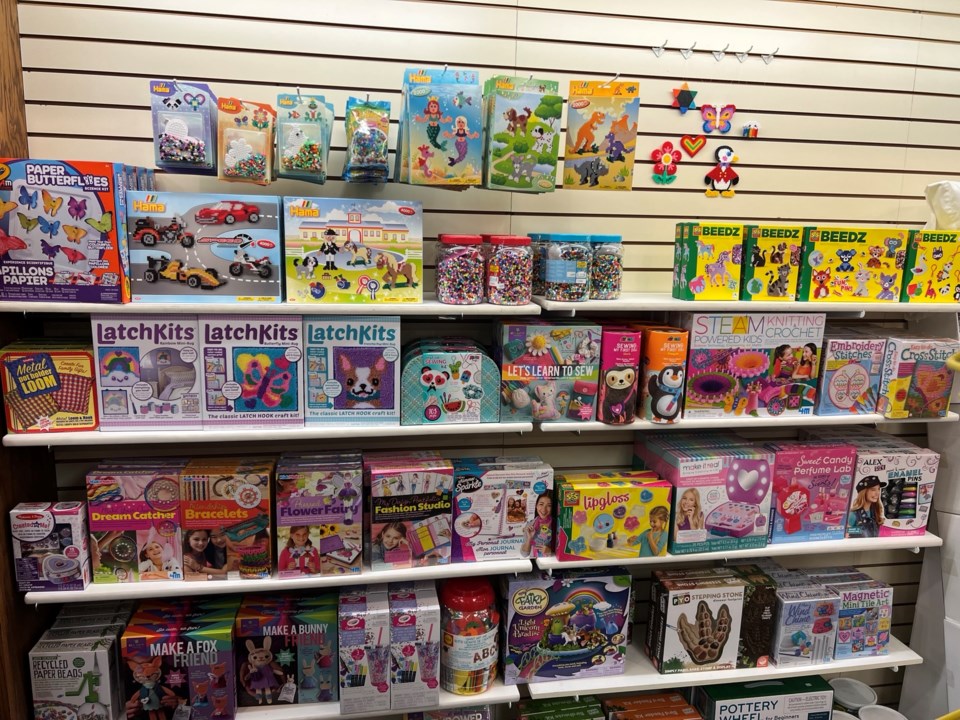 Special orders are just one way that Splint is working hard to bring back the home town shopping experience. Customers receive personal shopping service, free gift wrapping and free, same-day delivery in North Bay.
"We'll have customers come in and say, 'My kids have a birthday party today and I need a gift for a five year old' and we'll pick it out, wrap it up and they can take it out the door or we'll deliver right to the house. Or you can buy it online and I'll deliver it by suppertime, wrapped and ready to go."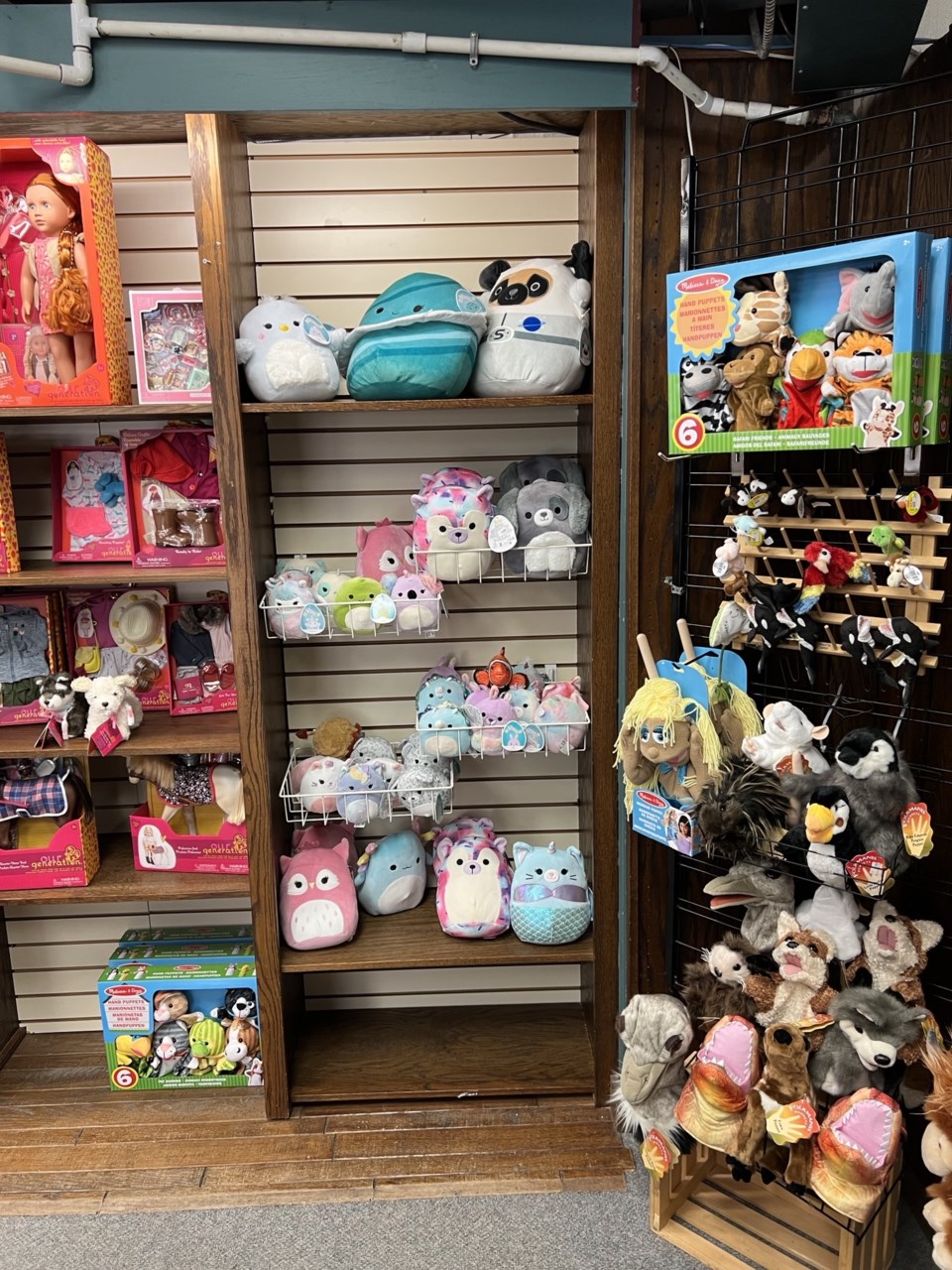 Special Events & Savings
March Break Mystery Bags: each bag sells for $24.99 and contains a guaranteed $50 worth of items. There is also the chance to win a ten, fifteen or twenty dollar "Golden Ticket" gift card, randomly placed in the bags.

Easter Sale: Throughout the Easter season shoppers will save on over 1400 items and on Saturday April 8, Creative Learning Toys will welcome a very special guest. "Kids can come in and meet and have their picture taken with the Easter Bunny," Shawn explains. "It's a free event, but participants are encouraged to bring a non-perishable food donation in support of the Salvation Army Food Bank."

Birthday Parties: Creative Learning Toys has partnered with resident party expert Anne to offer themed, onsite parties.
"We have 'Playing Around' with face painting, balloon animals and magic, there's a 'Princess Parade & Knights Gala' where you dress up and make your own tiara or crown, a 'Science Goop' party where you make your own slime, and 'Light Magic' where you learn about black light and shadow puppets", says Shawn. "Even if you're not having your party with us, we do custom loot bags as well. Just give us a call and let us know how many kids and their ages, we'll make up the loot bags for you."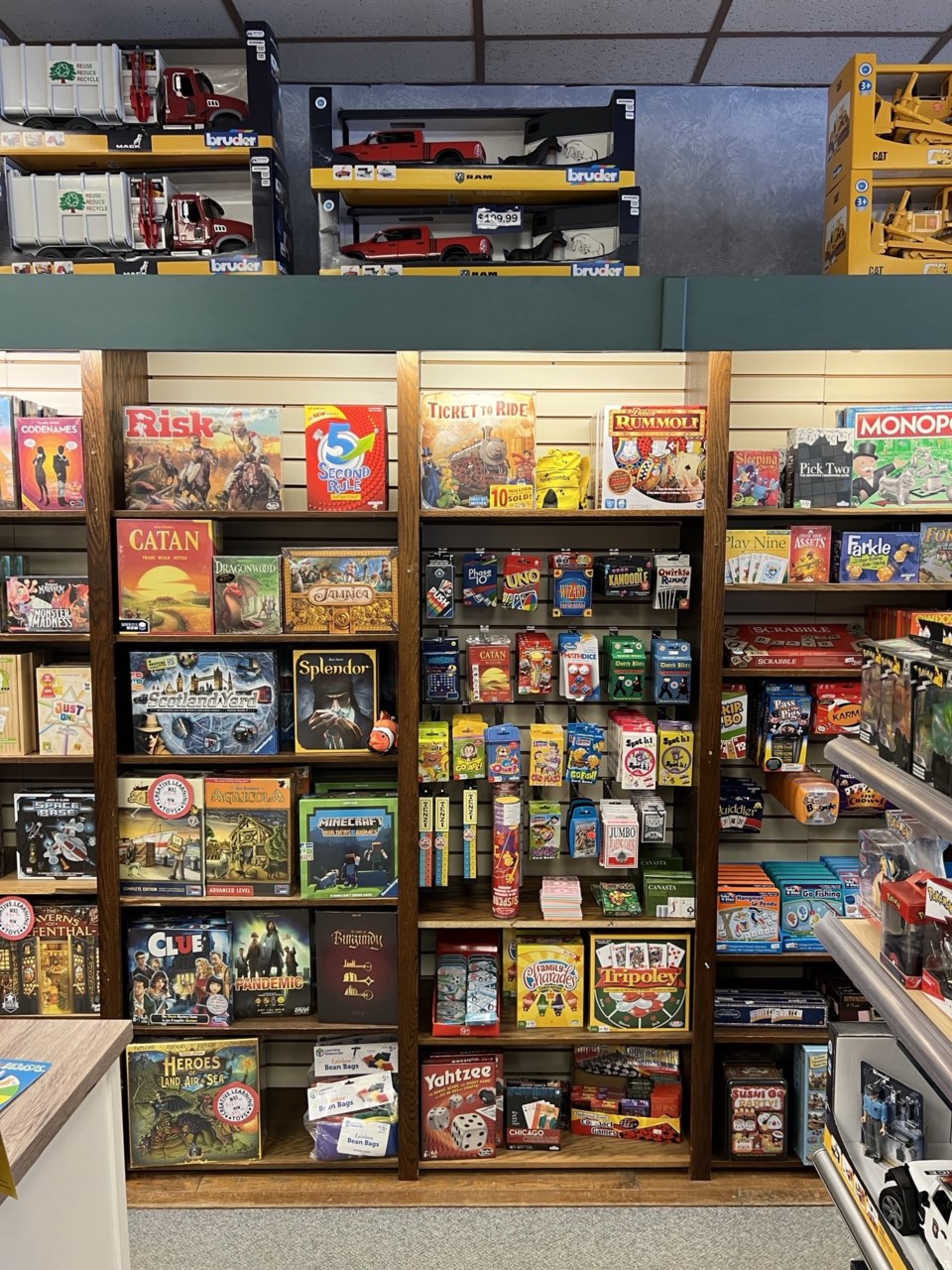 There's always something fun in store at Creative Learning Toys, and customers are encouraged to visit the website and subscribe to receive news updates, promotions and access to the Creative Rewards program for points that can be redeemed toward future purchases.
Regular incentives include Grandparents Day with ten percent off on the last Thursday of every month, a Military Discount of ten per cent for all active and non-active members, and a purchase program for businesses, community programs and child care providers.
With a winning combination of fun products and personalized service, Shawn Splint is changing the rules and bringing the in-person shopping experience back to North Bay. "If you're thinking about ordering online, check out our website and give us a shot", he says. "We'll do one better."
Shop in store at 181 Main Street West in North Bay, online at www.creativelearningtoys.com and follow them on Facebook for details on upcoming events and sales.