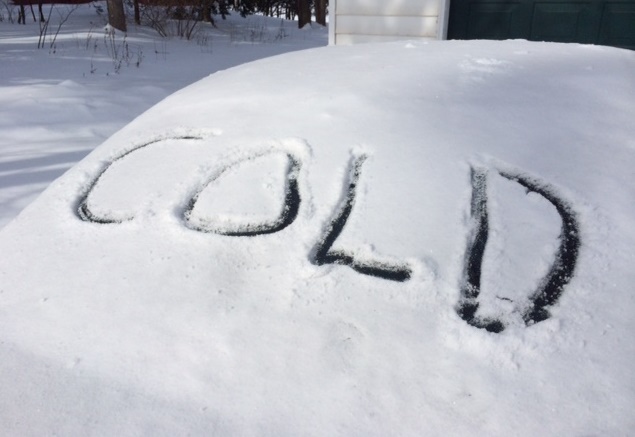 Environment Canada has issued an extreme cold warning for:
North Bay
West Nipissing
Burk's Falls - Bayfield Inlet,
Huntsville - Baysville
Current details:
A prolonged period of very cold wind chills is expected. Bitterly cold Arctic air remains in place over Northern Ontario. Extreme wind chills of minus 40 to minus 45 will return again tonight and persist into Friday morning. Wind chills will slowly improve Friday afternoon as the temperature rises.
Watch for cold related symptoms and complaints which include: - Respiratory: shortness of breath, wheezing and cough - Cardiovascular: chest pain and arrhythmias - Circulation: colour change of finger and toes, pain, numbness and tickling sensation in extremities - Muscle: pain, stiffness, swelling, restricted movement, weakness - Skin: itching, pale. If you experience these symptoms when exposed to the cold, move indoors and begin warming.
Wear appropriate clothing. - Always wear clothing appropriate for the weather. Synthetic and wool fabrics provide better insulation. Some synthetic fabrics are designed to keep perspiration away from your body which keep you dry and further reduce your risk. - Dress in layers with a wind resistant outer layer. You can remove layers if you get too warm (before you start sweating) or add a layer if you get cold. - Wear warm socks, gloves, a hat and scarf in cold weather. Be sure to cover your nose to protect it. - If you get wet, change into dry clothing as soon as possible. You lose heat faster when you're wet.
Extreme cold warnings are issued when very cold temperatures or wind chill creates an elevated risk to health such as frost bite and hypothermia.