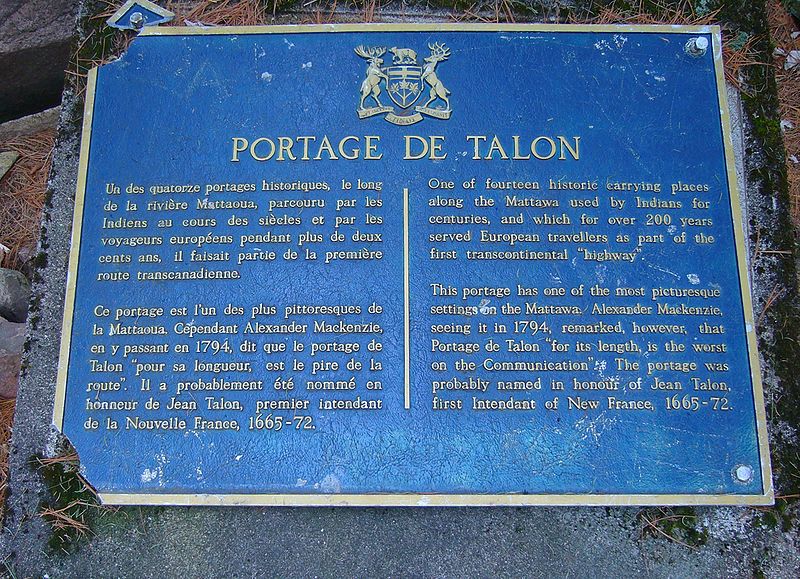 Talon Chute is a waterfall on the Mattawa River and also a historic site.
It is located at the south-eastern end of Lake Talon about 2 kilometres (1.2 mi) east of the community of Blanchard's Landing, about a half hour drive east of North Bay on highway 17.
It is accessible only from the water or on foot and features a water control dam and was once the site of a brucite marble mine.
This video was sent to us by BayToday reader Matt Kuzyk.
Matt shot the video last July and we thought it would make a nice Family day break.
Matt continues the story.
"My parents are big kayakers and suggested we take a trip up to the chutes to capture it from the air. It's certainly a stunning part of our local geography. We sometimes take for granted the beauty of the area.
"Hopefully my film will encourage people to get out and enjoy it (though to be fair it's a little more difficult when it's -33).
"The advent of remotely operated quad-copters offers us the ability to capture some truly great footage at a fraction of what it would historically cost to use a helicopter or large crane shot. The commercial application of this is certainly wide ranging though heavily regulated by Transport Canada and essentially illegal without the required permits.
"My company MK Filmworks http://www.mkfilmworks.com mainly produces films for promoting real estate so there's an obvious appeal to the technology. I'm currently in the process of obtaining regulatory approval and am hopeful I'll be fully able to offer the service by the spring."
Here is Matt's video.