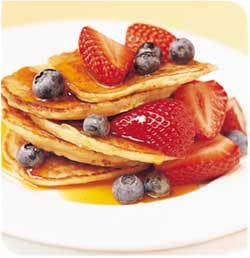 YMCA North Bay
News Release
*****
Who: YMCA of North Bay
Where: YMCA of North Bay, 186 Chippewa Street West
When: Tuesday, February 4th from 7:30 – 9:30am
What: • The YMCA of North Bay is launching their 2014 Strong Kids Campaign with their
7th Annual Strong Kids Breakfast including pancakes, cereal, fresh fruit and beverages.

- Breakfast is free with donations appreciated with all funds supporting the local Strong Kids Campaign
- This event is open to members of the public. Bring your friends, bring your family, or treat your staff to breakfast.
- Special presentations by YMCA of North Bay CEO Kim Kanmacher, Honourary Strong Kids Chair Dr. Michael Leckie and Mayor Al McDonald.
About the YMCA Strong Kids Campaign
The YMCA Strong Kids Campaign is a program operated by each local YMCA with the
purpose of raising funds to support the mandate of the program. The mandate is very simple:
"Your generous donation will help the YMCA, to ensure people of all ages are healthier and more productive regardless of their background or financial circumstance."
During 2013, the YMCA of North Bay was able to provide more than $250,000 in assistance to children, youth and families in the community. Access to childcare, camp, recreation, fitness and swim programs are made available as a result of the Strong Kids Campaign.
Donations are accepted in person at the YMCA or online at www.ymcastrongkids.ca.
*****