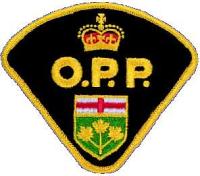 OPP News Release
*****
WEST PARRY SOUND – On March 3, 2014 at approximately 1:36 a.m. a member of the West Parry Sound Ontario Provincial Police (OPP) was conducting radar on Highway 400 Northbound in Seguin Township.
Police observed a motor vehicle travelling at 50 km/h or more above the posted speed limit.

Grayson RUNEY, 19 years of age from Spotsylvania, Virginia, USA

- Race a Motor Vehicle, contrary to Highway Traffic Act

Police issued an immediate seven-day driver's licence suspension as well as a seven-day vehicle impoundment for street racing.
The accused will appear before the Provincial Offences Court Parry Sound on April 8, 2014 to answer to his charge.
*****