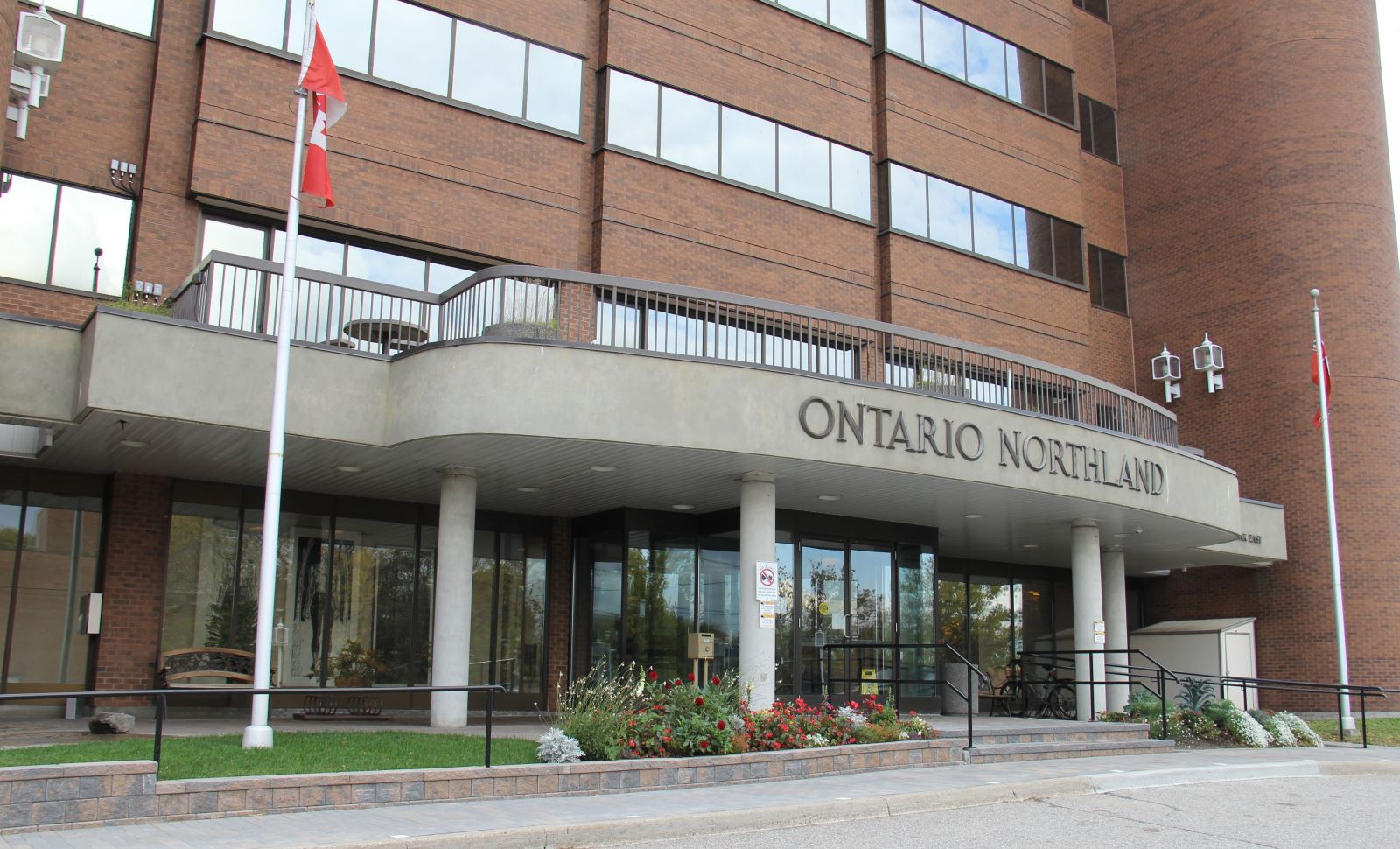 A young man who just bought a house, and whose wife just gave birth to a child is among 21 more layoffs announced today at Ontario Northland.
"He'd taken today off to move into his new house," Unifor local 103 president Andy Mitchell told BayToday.
Employees were notified just after lunch today that 11 positions in clerical will be abolished, and two painters, three support service workers, and five rail mechanics were laid off.
That brings to 41, the number of employees laid off since September.
But Corina Moore, the interim CEO of Ontario Northland says if business picks up, the employees will be recalled.
"We're reacting to a temporary reduction in work levels at the shop and we're acting responsibly as any other business would, in reducing the workforce accordingly, on a temporary basis," said Moore.
"The intent is to go out there and make it known that we're certainly open for business and we have been doing that, meeting with a lot of different organizations to bring work into the shop and we've had some good success with current projects. But we have to react to the business levels in the shops and that's what we're doing today with the layoffs in the shop complex.
"We're hoping to get the necessary changes in the operation to ensure we can get these contracts into North Bay because in the end I think it's going to be a very good news story for North Bay and the shops. I'm very positive about what the future looks like."
But Mitchell is skeptical.
"Without a commission, there's no public oversight. It's a runaway train administration. They didn't look at all the overtime we're working anywhere else. They just wanted to reduce their numbers down come hell or high water," said Mitchell.
He says management should start taking a look at its own ranks.
"It's an inverted pyramid. We're way top heavy, and the value added jobs that bring income into the corporation, they're eliminating. I think that pyramid is going to tip over."
During the last set of layoffs Mitchell said morale was "rock bottom".
"I guess we're under the rock now. They call it transition but it's just another word for divestment because slowly that's what they're doing. You get to a point where you can't even compete and bid on jobs because you just don't have the manpower anymore."
Moore says new members of the commission were approved a week ago by cabinet, but the group has yet to meet, although she says the members were made aware of today's layoffs.
The first meeting will be in the middle of April.
Nipissing MPP Vic Fedeli calls today's news "death by a thousand cuts".
"This is happening right across Ontario. When you look at Ontario Northland with about 40 jobs, the hospital over 100, the university over 50, these are several hundred jobs out of each city in Ontario and what Kathleen Wynne is doing to balance her budget. That's all this is about.
"In Ontario Northland's case, while the government says one thing, that they will be helping Ontario Northland look for other business, they've shut off the line of credit so they can't bid on the big jobs, and when you can't bid on big jobs you don't need people and so you continue to layoff until you don't have the people to do the larger jobs."
Fedeli says two weeks ago the federal government changed the rules on rail cars to basically make them double walled.
"Ontario Northland is perfectly positioned for work like that, but it becomes harder to do when the Liberal government shuts off the line of credit."