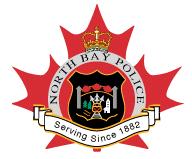 North Bay Police Service
News Release
*****
On Jan 9th at 11:45 p.m. two men and a woman had been drinking at a Trout Lake Rd apartment when an altercation led to one of the men being forcibly removed from the residence.
The man returned to the residence with a large knife, broke the front window, then broke the front door and used the knife to attack the man who had evicted him.
The victim sustained several minor cuts while defending himself then the attacker left and returned to his own apartment.
Anthony Fischer 52 years of Trout Lake Rd was arrested at 12:02 a.m. he has been charged with mischief, and has been held in custody for a bail hearing.
Csts Greg Randall and Ashley St.John are investigating.
*****