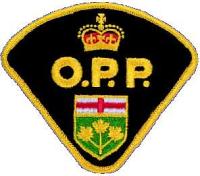 OPP News Release
*****
STURGEON FALLS - Members of the Ontario Provincial Police (OPP) Child Sexual Exploitation Unit (Project "P") and the West Nipissing Police Service have arrested and charged a Sturgeon Falls man following a six month internet luring investigation.

In September 2013, police from the Gilpin County Sheriff's Office, Colorado commenced an online undercover investigation. During the investigation, a male suspect communicated to the undercover officer.
During the course of communications over a three month period, the suspect committed an indecent act and made available sexually explicit material via the internet.
As a result of the investigation, it was learned that the suspect was from Ontario. In January 2014, the matter was turned over to the OPP Child Sexual Exploitation Unit for further investigation.

On March 27, 2014 the OPP Child Sexual Exploitation Unit, OPP Technical Crime Unit and West Nipissing Police Service executed a search warrant at a Sturgeon Falls residence.
As a result of this joint investigation, two computers and other items pertinent to the investigation were seized.
On March 27, 2014, police arrested Charles DESGROSEILLIERS, 42 years old of Sturgeon Falls, Ontario and charged him with one count of Luring a Child on the Internet and one count of Making Sexually Explicit Material Available to a Child.
The accused was remanded into custody and is scheduled to appear for a bail hearing today on March 28, 2014, at the Ontario Court of Justice in North Bay, Ontario.
The investigation is continuing.
*****