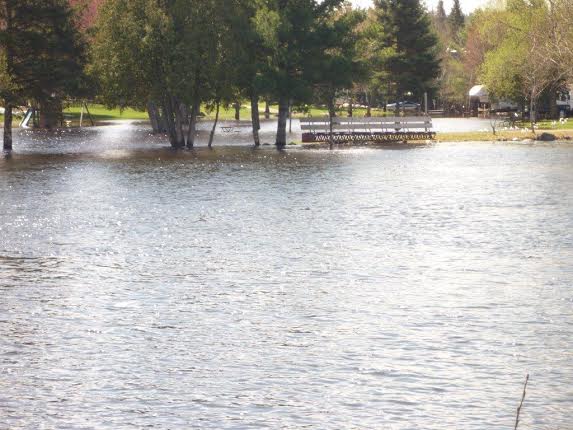 The level of Lake Nipissing has stabilized and is no longer rising; however the potential for flooding and some localized flooding still exists along the Lake Nipissing shorelines and flood prone areas.
North Bay-Mattawa Conservation Authority's Flood Watch remains in effect for the North Bay and Callander shoreline of Lake Nipissing. This message will be in effect until Monday, June 2.
"The current weather forecast for the next five days is calling for warm temperatures with trace amounts of precipitation. Although the lake is 22cm above the upper summer operating level, it is expected to gradually decrease over the next few days," said Katelyn Lynch, NBMCA duty officer.
The water level is now 22cm above the upper summer operating range. In addition to Lake Nipissing's water level, wind is also concern. Wind direction and speed are a determining factor for potential damages along the shoreline.
Winds for the next couple of days will be out of the Southwest at 10/kph.