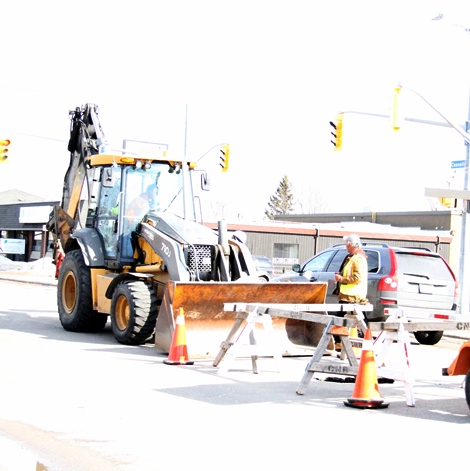 The road is open to traffic today.
*****
City crews are currently (4:45pm) on scene dealing with a large sinkhole which opened up on Cassells Street at Olive during the 4pm rush hour Monday.
The crew says the section of the street will be closed for the necessary repairs at least for the next 6 to 8 hours.
Motorists will detour between Olive Street to High Street and Chippewa Street and vice versa.