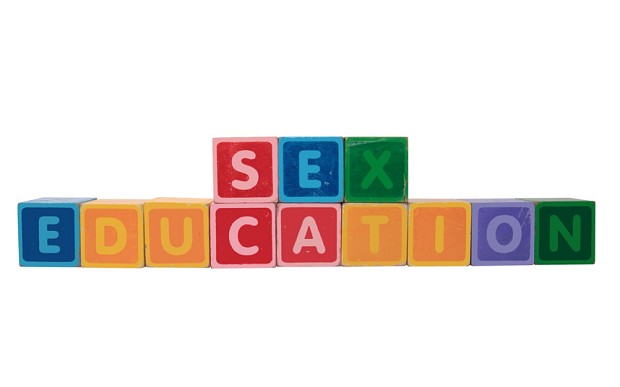 A group of concerned parents in Nipissing will be holding a protest outside Nipissing MPP Vic Fedeli's constituency office next Wednesday with the clear message that they want the curriculum scrapped.
The event will take place on September 2nd from 11 am to 12 pm at Fedeli's office located at 165 Main Street East.
"Constituents will ask Fedeli, as their elected representative in Queen's Park, to speak out publicly against the Liberal government's sex ed curriculum," says local organizer Joe Sinicrope.
"Amongst other controversial lessons, the program will teach eight year olds that being a boy or a girl is merely a social construct, teachers may encourage 11-yr-olds to masturbate as a vehicle for self-discovery, and it will get 12 year olds thinking about 'anal intercourse', 'oral sex' and 'sexual pleasure'", Sinicrope continued in a news release today.
It's the government's second attempt to revise the sex-ed curriculum, which was last updated back in 1998. That was well before the use of smartphones.
Under the changes, Grade 3 students will learn about same-sex relationships, kids in Grades 4 and up will learn more about the dangers of online bullying, while the dangers of sexting will come in Grade 7.
Lessons about puberty will move from Grade 5 to Grade 4, while masturbation and "gender expression" are mentioned in the Grade 6 curriculum.
Read about the new cirriculum here:
http://www.edu.gov.on.ca/eng/curriculum/elementary/health.html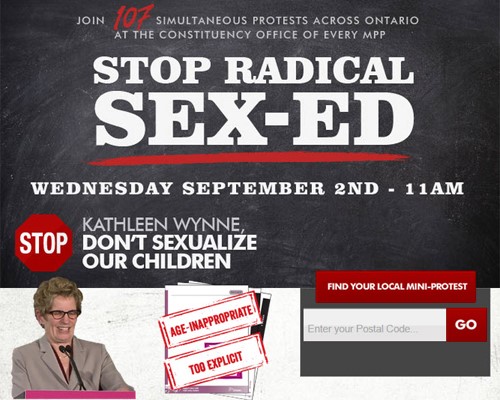 The rally will occur simultaneously in 107 MP's offices across the province. Submitted photo.
Area lawyer Sinicrope is spearheading the local protest event called the "Stop Radical Sex Ed Rally."
"The sex curriculum is age-inappropriate, too explicit and nudges children toward premature sexual experimentation," said Sinicrope in the release.
"We are going to demand our MPP work to scrap this irresponsible program."