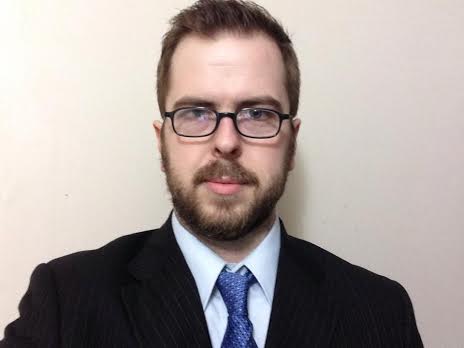 Derek Elliott, Libertarian Candidate For Nipissing MPP, knows that's not a popular view, but says there is no bigger issue in this riding right now than the ONTC divestment.
"We are for people having diverse, affordable and available transportation options. We are for the free market being allowed to provide options that people want. The Ontario Libertarian Party and I are against tax dollars funding any corporation whether it be public or private."
That said, Elliott believes the goal is to be saving tax payer dollars.
"And if selling ONTC will result in more expenses than it occurs now it would be ridiculous to sell it off. We definitely want an end goal with the organization to eventually get it off government books. I personally believe we have the best skilled and hardest working people in that industry right here in North Bay and if we can create an environment that would allow a private organization to step in and operate so these skilled workers can keep the long tradition of rail work in this city myself and the Ontario Libertarian Party will do just that."
"I am aware there will be some that will not like that position but I will always give an honest answer on the issue and not play politics with these people livelihoods," Elliott continued.
Elliott joined the libertarian party after leaving the Conservative party a few years ago.
"I was disenchanted with their need and belief that government should force social beliefs on to others. After finding the Ontario Libertarian Party I realized it matched my ideals perfect as Libertarianism is all about allowing people to live their lives as they wish as long as they don't aggress against others," wrote Elliott in an emailed statement.
"Our platform on education is to introduce competition into the school system. The Ontario Libertarian Party and I believe education is the responsibility of the parents and the families of children. Parents should be free to choose the school or program that they believe best suits the needs of their children, at the most effective price."
Elliot says the party would eliminate the "government-mandated monopolies involved in education". He is against a single school board system.
The biggest issue believes Elliott is jobs.
"This is actually the first thing we would do if elected. We would eliminate ALL government barriers in Job creation. This includes regulatory boards such as the Ontario College of Trades. We would also allow employers and employees to negotiate their own wages instead of being forced into paying wages that neither believe to be fair or just."
According to his bio, the Libertarian candidate has been a North Bay resident since the summer of 1996 with the exception of a year spent as an exchange student in Finland.
He is single with no children and has worked at a local convenience store for over seven years, the last two of which he has been the manager.