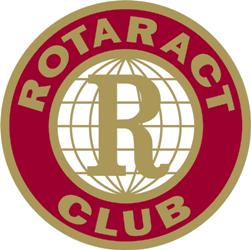 Rotaract Club
News Release
*****
On April 12, the Rotaract Club of North Bay Nipissing proved that you don't need to live next to someone to be neighborly; as they assisted 20 individuals with house hold tasks.
At 8:30 a.m., six teams of four gathered at the Legion on First Avenue to be assigned their tasks for the day.
From washing windows to cleaning bathrooms, nothing was out of the question for the 4th Annual Day of Giving, organized by the Rotaract Club of North Bay – Nipissing, with volunteers from both Rotary clubs in town.
As the teams set out to complete their tasks, there was a friendly buzz in the air, everyone was excited to meet new people and bring joy to someone, even for a short time.
Participants, thankful to have such a kind group of volunteers into their houses, recuperated this feeling.
Darren Patey, the project-lead for this event said that even though to most people these tasks seem insignificant we could see that for the participants, this assistance was exactly what they needed.
It can be a great challenge to pop windows in and out, bed down to clean a bathtub or even get on a latter and change a light bulb, but we were able to do these things for them.
"People were extremely appreciative of the help and are telling their friends about the great work going on in our community."
"The Day of Giving is a wonderful event that we started four years ago, and a way to give back to the community.
'With the Rotaract Club's Up the Creek for Paddle event coming up on August 15 where we raise money for the Paddle program, the Day of Giving is a wonderful event where we aren't asking for money, just lending a helping hand" says Club President Katina Matheson.
The Rotaract Club of North Bay – Nipissing would like to thank all volunteers and participants as it looks forward to the 5th Annual Day of Giving next year.
*****