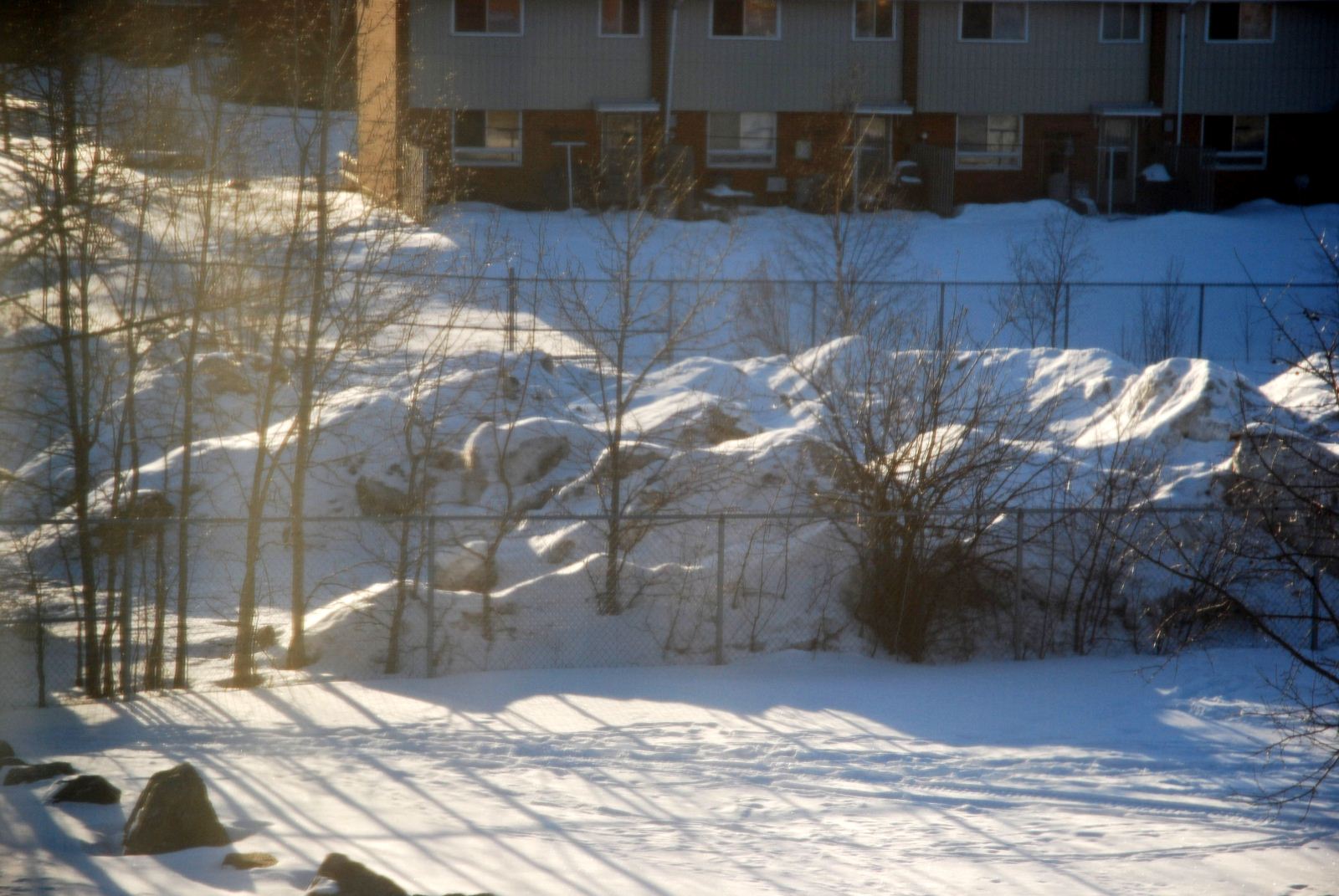 Springtime issues have arrived at City Council, with a meeting on Monday evening which set out to take on much of the city's tasks at hand.
Local resident Anne Smith first brought council's attention to a trail area that runs between Wickstead and Circle Lake, behind E.W. Norman, where it was promised a while ago that whoever owned the property would update the once abundant area, turning it back into a park, however, it's reported that the area was instead used as a clay and snow dump and is now flooded with water and debris which has turned the area into a mess.
On top of that, NIM bins have been pushed into the area, overflowing with trash and emanating a foul odour, making the area inhospitable for many.
A second presentation saw Rob Porter, another local resident, venting his frustrations regarding the high salary levels of many of the senior department officials in the city.
Pointing out that, in some cases, North Bay City employees were getting paid almost double what other city staff in comparable cities were getting, Porter was hoping that council could listen to his concerns regarding the city's seemingly inefficient spending ways.
Porter says that the city is falling apart at the seams, with potholes everywhere on the roads and other various projects unfinished as council seems to be unable to manage high personnel costs, with ballooning staff budgets that don't deliver any better services than in comparable municipalities around the province who spend far less.
Speaking of potholes, council was happy to announce that they had received their annual Gas Tax Funding from the province to put towards possibly fixing said potholes.
With much of the funding going towards city transit in previous years, councillors are still hashing out exactly how to spend the city's 3.1 million dollar windfall.
Council also passed a motion for an updated set of fines for various traffic infractions around the city, with the exception of one which was removed for being too vaguely written regarding the 24 hour period for which one can't park on the road during a snowfall.