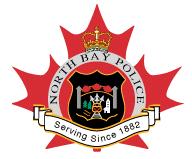 North Bay Police Service
News Release
*****
On the 21st Dec a man noticed a drill at a North Bay pawn shop and when he checked it was his drill that was stolen during a break and enter of his residence in November.
The police investigation has led to the 14th Jan arrest of Dylan Cormier 18 years of Regina St.
He has been charged with possession of property obtained by crime and fraud.
He is to appear in court on Feb 25th 2014.
Cst Bruce Whitehead is investigating.
*****