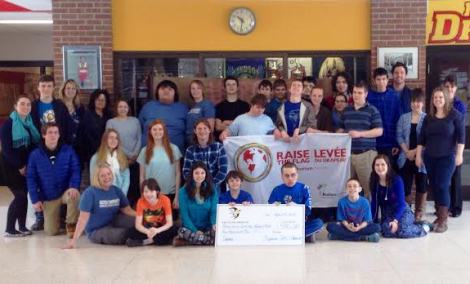 Chippewa Secondary School
News Release
*****
Today is World Autism Awareness Day and together, the staff and students of Chippewa Secondary School Raised the Flag to help students, parents, staff and our entire community learn more about Autism.
By Raising the Flag, Raiders are building a more welcoming environment for all students who attend our school.
Together, we make our school a friendlier place and Raise the Flag, respect one another and help every classmate realize their full potential.
In addition to supporting Autism Ontario's "Raise the Flag" campaign; staff and students also participated in the "Light it up Blue" World Autism Awareness campaign.
Chippewa also raised $500.00 for the Rotary for Kids Campaign.
Raiders make a difference!
*****