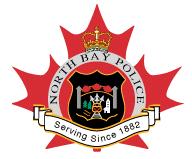 North Bay Police Service
News Release
*****
The North Bay Police Service would like to remind retailers to be cautious when selling multiple gift cards.
A recent investigation revealed that a large number of transactions took place in the city dating back to January 2014.
A number of local retailers were victims of fraudulent purchases that were made using stolen credit card data and fake credit cards.
The suspects typically target large retail outlets and purchase large quantities of gift cards.
The suspect may require multiple attempts with one credit card or try several different credit cards before the transaction is authorized.
Cashiers should get suspicious anytime multiple gift cards are requested and contact the police if the person has unusual difficulty with a card or has to use multiple credit cards to make payment.
Any business that believes they have been a victim of this type of credit card fraud is asked to contact their local police agency.
*****