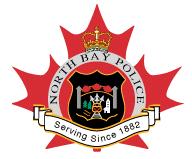 Constable Barry MacIntosh may have been acquitted of criminal charges in court this week but Police Chief Paul Cook says he won't be returning to work at the North Bay Police Service anytime soon.
"He's still under suspension," states Cook.
"It would be inappropriate for me to comment on the judicial process that has just taken place it will be for the crown attorney what if anything they do as far as an appeal."
Cook says they have not heard what the Crown's plans are but MacIntosh remains under suspension and still faces charges under the Police Services Act.
"Eventually he will find his way to a hearing under part 5 of the Police Services Act to face charges of discreditable conduct."