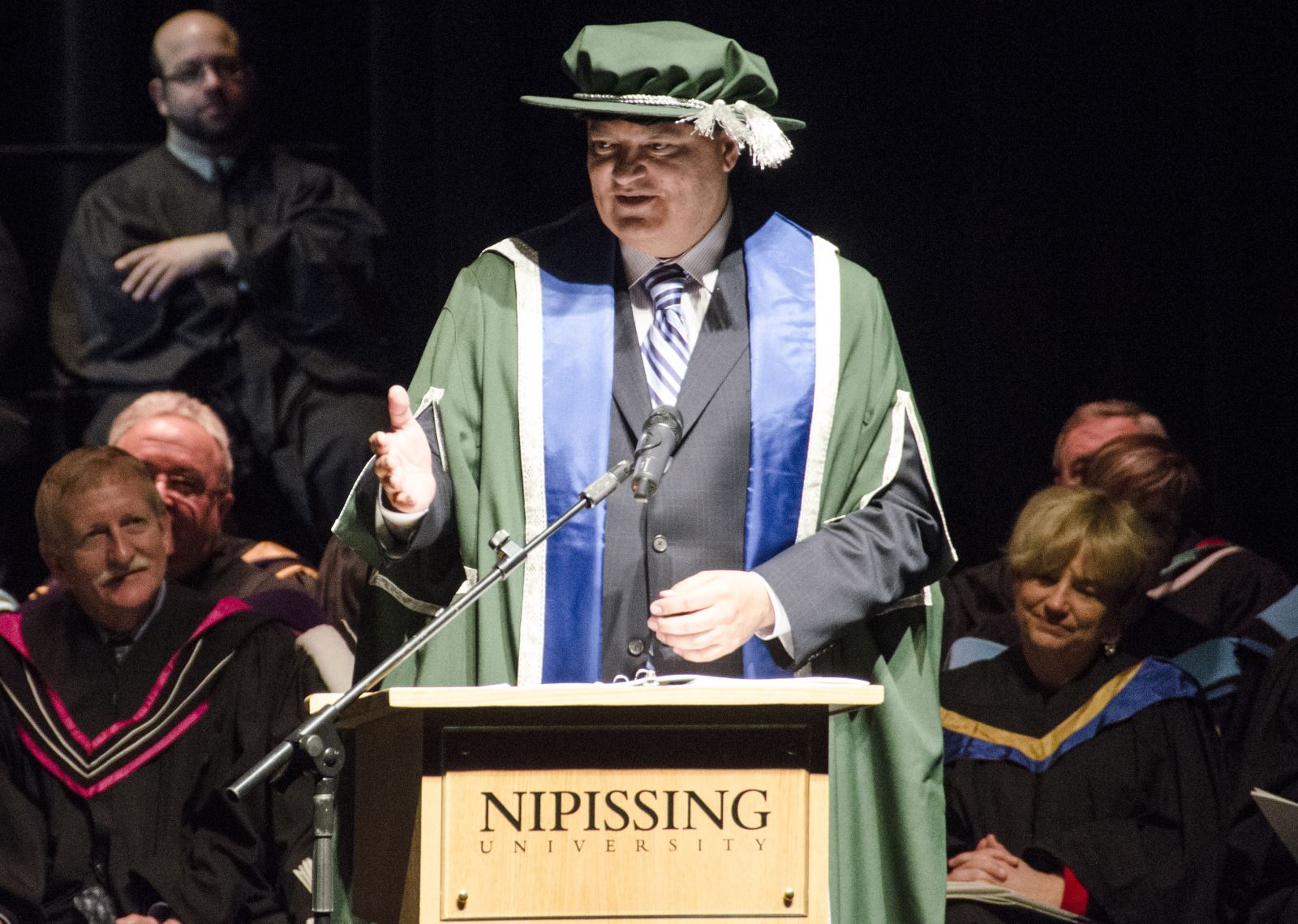 The first of a three phase layoff plan has ended at Nipissing University with 16 positions eliminated, affecting 14 senior management staff.
University President Dr. Mike DeGagne told Baytoday that the move will save about $2.4 million per year.
The second phase will start next month and involve unionized support staff.
"The overall impact will be much smaller than the first phase", DeGagne explained, "but we're still working on the number of positions affected."
The third phase will be on the teaching side and will start in the spring at the end of next semester.
There are two types of teachers at the school---permanent tenured and those on one year contracts.
Even so, some of those people have been at the university seven or eight years having their contract renewed annually.
About 30 professors fall into that category and DeGagne says "We'll have to take a look at them.
"The deficit the last two years has been growing because we're maintaining levels of service and making investments in things like marketing and we have obligations for salaries to go up etcetera."
Government cuts are coming and DeGagne says the university is getting "its house in order" in preparation.
Deficit grew over the years.
The deficit will be reduced over a couple of years, but DeGagne doesn't want to paint the picture that the deficit suddenly spun out of nowhere two years ago.
"We first experienced reductions in students in 2009. Ninety-five percent of revenues for the university are from student tuition and government transfers per student, so when your enrollment starts to turn down all of your revenue turns down with it.
"This has been building for a very long time and it's got to the point now where we have to take some fairly drastic steps to change that."
DeGagne describes the mood at the university as "subdued".
"People are not thrilled. People in those positions that left are longstanding senior staff that everybody knows and people are never happy with that."
Full-time equivalent enrollment this year is about 4,000 students. A dozen years ago the university was at 3,000 students. Seven years later in 2009 it stood at 4,500.
But while the school has seen a dip, DeGagne sees early positive signs.
"We experienced a 35% increase in the number of students who attended our open house and if we can get someone to come and look at the campus and see what we have to offer, we can often convert those people to students. So if we can get them in the door for our November open house, there is a good chance they'll be here in September."