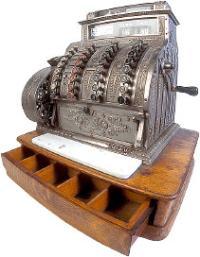 Bank of Canada
News Release
*****
OTTAWA - If a retail clerk took a good look at your $20 polymer bill, would you find it odd? You shouldn't. That clerk knows that each time you accept a bill without checking it, you're taking a risk.
There have been very few counterfeits of the Polymer series since their introduction over two years ago, but all bank notes are secure only if they're checked.
So trained cash handlers know to take the few seconds to check all the bills flowing through their tills: large, small, paper and polymer.
Routine note checking may just prevent a counterfeit from ending up in your change. It's a good habit we should all take up.
March is Fraud Prevention Month, a campaign aimed at raising awareness and preventing Canadians from becoming victims of fraud. By putting a face on fraud we can recognize it, report it and stop it.

Recognize It
Spotting a counterfeit depends on knowing your genuine bills. Feel, look and flip is a phrase that reminds you how to check the security features of the latest polymer notes. Here's a recap:
Feel the smooth, unique texture. It's made from a single piece of polymer with some transparent areas.
Look for transparency through the large window and the outline of the frosted maple leaf window. Also, look at the details in the metallic portrait and building in the large window.
Flip the note to see the features in the large window repeated in the same colours and detail on the other side.
The Polymer series is the most secure issue yet. So if you have doubts about a paper note, refuse it and ask for a polymer note instead.
Stop It

Whether you're the clerk or the customer, you can help stop counterfeits from entering the cash flow.
During a transaction, if you spot a suspected counterfeit bill, this is what you should do.
• Politely explain that you suspect that it's counterfeit.
• Ask for another note (and check it too).
• Advise the person to check the note with local police.
• Inform your local police of the incident possibly involving counterfeit money.
Be courteous and don't put yourself at risk. Remember that the person in possession of the bill could be an innocent victim and not realize that the note is suspicious.
If you notice a suspicious bill after the fact—say you're cashing out and spot it in your till, or you check how much cash is in your wallet and one of your bills doesn't look quite right—give it to your local police for examination.
If it turns out to be real, you'll get it back.
Whatever you do, don't pass it on. It's a criminal offence to knowingly pass counterfeit cash on to someone else.
Report It
No matter the scenario, the police should be informed of possible counterfeiting activity in your community.
Your input is important.
Your actions may prevent others from becoming victims of fraud, help stop other criminal activity that is funded by counterfeiting, and contribute to bringing counterfeiters to justice.

Fighting Fraud Videos
For tips in video form, visit bankofcanada.ca/banknotes and select Bank note videos.
How to Check Paper Notes
For information about the security features of the previous series (Canadian Journey), visit bankofcanada.ca/banknotes/bank-note-series/
*****