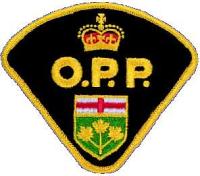 OPP News Release
*****
LAURIER TWP - The Almaguin Highlands Ontario Provincial Police (OPP) is investigating a second fatal snowmobile collision this week.
On Wednesday, February 12, 2014 at approximately 1:30 p.m. the operator was snowmobiling on groomed Ontario Federation of Snowmobile Clubs (OFSC) trail C105D off River Road, Laurier Township when he lost control of his snowmobile and was ejected. The driver subsequently collided with another snowmobile travelling in the opposite direction.

The Almaguin Highlands OPP, North East Region Technical Traffic Collision Investigation Unit (TTCI), Parry Sound Emergency Medical Service (EMS) and the South River/Machar Fire Department attended the location of the collision where the victim was pronounced deceased.
A post mortem is scheduled for Thomas RICHEY (49) of Tonawanda, New York, United States of America on Thursday February 13, 2014.
*****