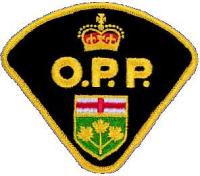 OPP News Release
*****
GRAVENHURST – This morning at approximately 10:45 am, officers from the Bracebridge Detachment of the Ontario Provincial Police (OPP) responded to a report of an incident in the area of Loon Lake Road in the Town of Gravenhurst.

A preliminary investigation has identified that a Canine Officer, who was participating in a training exercise, collapsed and was rushed to hospital in medical distress.
It is with profound sadness, that the officer has since been pronounced deceased.
The OPP can confirm that the officer is not a member of the OPP, but is a serving member of the Thunder Bay Police Service.
The Ministry of Labour has been notified and is also investigating.
*****