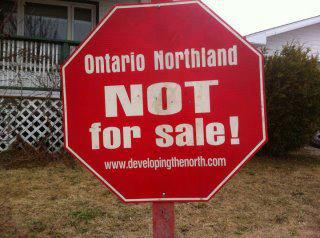 Today Minister of Finance Charles Sousa announced The Ontario government announced that it is prepared to commit up to $1 billion to develop strategic all-season industrial and community transportation infrastructure in the Ring of Fire.
This should be welcomed news for the ONTC but spokesman for the General Chairperson's Association (GCA) representing unionized employees at Ontario Northland Brian Kelly says the announcement does little where they are concerned.
The GCA contends that their proposed Ports Authority is the way to go and will not require tax payer dollars to develop transportation into the Ring of Fire.
"Though it is good there is money going into the Ring of Fire as of yet the government has ignored calls to have the ONTC be involved in Ring of Fire," states Kelly.
"Today's announcement does not change that."