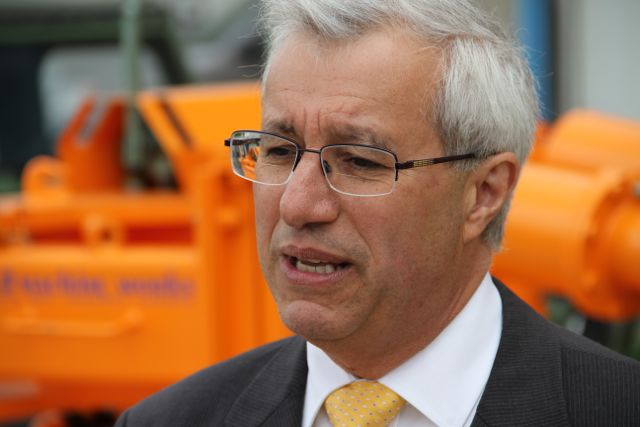 Nipissing MPP Vic Fedeli is one of many who are concerned about the health of Ontario's economy.
On Monday, Standard & Poor's downgraded Ontario's debe to A+ from AA- stating that the province "will continue to make slow progress" in paying down what it owes.
"The downgrade reflects our view that Ontario is a sustained and projected under-performer on its budgetary performance and debt burden versus domestic and international peers," S & P said in a statement.
Fedeli believes the Wynne government hasn't reacted to the warning signs that the Ontario is in trouble.
"The Wynne Liberals and a chance with the 2015 Budget to listen to the experts and change direction, but chose not to," Fedeli said in a release on Monday.
"Monday's downgrade acknowledges that Ontario's deficit has grown from $9.2 billion to $10.5 billion to $10.9 billion under Kathleeen Wynne, and that Ontario does not have a revenue problem, it has a spending problem."
Fedeli adds the downgrade is simply the consequences of fiscal mismanagement.
"Higher borrowing costs mean less money available for things Ontarians care about, like health care and education."
The downgrade gives Ontario the same credit rating as much smaller provinces such as New Brunswick and Nova Scotia.
Some economists find that hard to believe.

"It's questionable given Ontario's larger, more diverse economy with arguably more flexibility to raise revenues," BMO economist Robert Kavcic told the Huffington Post.