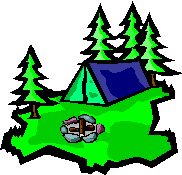 Ontario Parks
News Release
*****
Ontario Parks is suggesting campers take advantage of its five month booking window and book their summer camping vacations now.
Over 12,000 park campsites were booked by the end of January.
Numbers continue to rise steadily with over 35,000 reservations processed at the time of this update.
According to park officials, campgrounds at popular provincial parks like Sandbanks, Killbear and Pinery fill up quickly for summer holiday weekends.
Staff offer suggestions for getting a campsite in popular parks or for alternate locations with availability in this Park Blog post, http://www.parkreports.com/parksblog/?p=3265 .
To book an Ontario Parks campsite, visit Reservations at ontarioparks.com. PDF copies of the new 2014 Parks Guide can be downloaded from the web site.
More park information sources are included below:
Looking for things to do on March Break?
A new year-long video series called "Cool Things in Ontario Parks" launched this week.
Each three-minute broadcast focuses on what makes an Ontario Park cool. Unique park wildlife, geological features, park activities, and events will be introduced every month.
The first two broadcasts highlight March Break ideas at Windy Lake and Bronte Creek Provincial Parks.
This landing page www.OntarioParks.com/coolthings links to both broadcasts and describes the new series in more detail.
March Break ideas are also in this post, http://www.parkreports.com/parksblog/?p=5033.
Campers often use the Park Locator tool on the Ontario Parks web site for trip planning.
It searches parks by facilities, services and activities and can pinpoint parks close to urban centres or parks with equipment rentals or backcountry experiences. http://www.ontarioparks.com/park-locator.
*****