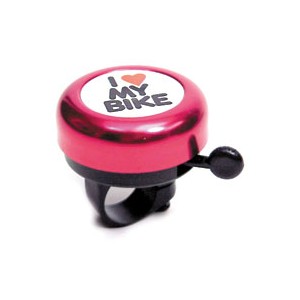 The bike paths are back in heavy use after a long winter, but you might be surprised at the number of things that will make your wallet a little thinner this summer if you ride a bicycle.
Fines
Under the Ontario Highway Traffic Act, a bicycle is a vehicle.
This means that, as a cyclist, you have the same responsibilities as a driver of a motor vehicle to obey all traffic laws. Cyclists can be charged the same fine as a driver for failing to stop for red lights and stop signs; driving down the wrong way of one-way streets; failing to signal; and failing to yield for pedestrians.
Fines under the Ontario Highway Traffic Act related to bicycles
Section 104 (2.1) – Fail to wear proper helmet on bicycle. Fine: $80.00
By law, every cyclist must wear an approved helmet, if they are under 18 years old.
Section 104 (2.2) – Permit person under 16 not wearing proper helmet on bicycle
For riders under 16 years old, a parent or guardian must make sure their child/children wear helmets. Fine: $80.00
Section 75 (5) – No horn or defective horn on a bicycle
A bike must have a bell or horn in good working order. Fine: $110.00
Section 62 (17) – Improper bicycle lighting
A bike must have a white front light and a red rear light or reflector if you ride between 1/2 hour before sunset and 1/2 hour after sunrise and white reflective tape on the front forks and red reflective tape on rear forks. Fine: $35.00
Section 64 (3) – Improper brakes on bicycle
A bike must have at least one brake system on the rear wheel. When you put on the brakes, you should be able to skid on dry, level pavement. Fine: $110.00
Section 178 (2) – Ride 2 on a bicycle
Passengers are not allowed on a bicycle designed for one person. Fine: $110.00
Section 144 (29) – Cyclist - ride in or along crosswalk
Walk your bike when crossing at a crosswalk.
Fine: $110.00
Fines under the City of North Bay's Traffic and Parking By-Law (2002-01)
Section 5 (2) – Ride bicycle upon sidewalk. Fine: $60.00
Meanwhile the North Bay Police Service's Community-Oriented Response (COR) unit will be training four new members of the team next week.
Constables Joe Whitehead and Steve Sproule look forward to sharing their expertise with Constables Zack Dagg, Christian Elia, Richard Hampel and Eric Krmpotic in a two-day training session on the streets of North Bay, beginning on Monday. Two expert trainers from the Ottawa Police Service will also be joining the unit to assist with the training.
The North Bay Police Service's COR unit is designed to complement the existing police patrols in North Bay and Callander by allowing the public to have greater access to the officers, while increasing police visibility in public areas.
"The COR unit was formed to respond to community needs for increased patrol in seasonal locations, such as the waterfront, the bike paths, local parks and special events," said Chief Paul Cook, North Bay Police Service. "Officers focus their efforts towards promoting safe cycling habits while enforcing Highway Traffic Act laws and City of North Bay By-Laws."
Bike Safety
Cyclists are reminded to wear proper helmets; to have a bell or a horn on their bike; to signal when turning or stopping; and to ride on the road, not on the sidewalk. As well, to ensure safe riding after sunset, cyclists should wear reflective clothing and have a light on their bike.