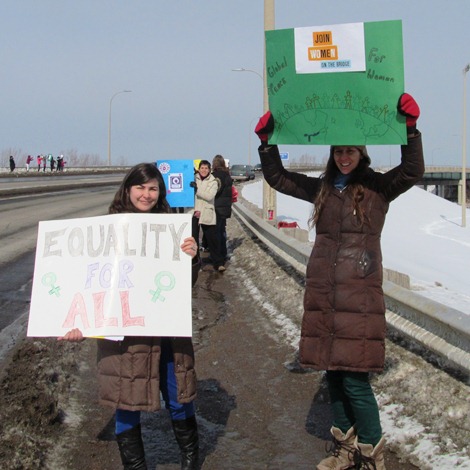 The saying 'We've come so far but we've got so far to go,' is a fitting description of the Women's Movement.
In Canada women have fought hard and gained equality in the home and workforce but in other countries women do not enjoy the same opportunities.
Today at noon members of the North East Women's Health Alliance (NEWHA) kicked off International Women's Week with their second annual 'Join me on the Bridge' campaign to remind folks that everyone across the world is not equal.
Join me on the Bridge is the biggest women's rights campaign in the world.
It started when a gathering of Rwandan and Congolese women joined together on a bridge connecting their two countries, showing that women could build bridges of peace and hope for the future.
That act sparked what is a massive global effort.
Chair of NEWHA Kathleen Jodouin says it is important for Canadian women to remember to use their voice by speaking out and voting.