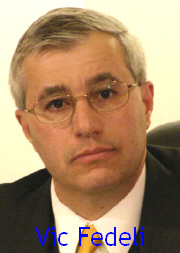 Nipissing MPP Vic Fedeli
News Release
*****
A change in the walleye slot size on Lake Nipissing is further evidence the Wynne government isn't interested in real solutions for the lake's walleye fishery, Nipissing MPP Vic Fedeli charged today.
The Ministry of Natural Resources is proposing to change the walleye slot size on Lake Nipissing so that anglers will only be allowed to keep walleye over 46 centimetres. Currently, the slot size prohibits keeping walleye between 40 and 60 centimetres.
However, Fedeli says despite evidence elsewhere that restocking is effective and the government funds restocking elsewhere in the province, the Ministry continues to refuse to look at that option.
"The stakeholders are prepared to do this on their own accord, yet the Ministry continues to handcuff them and threaten their livelihoods in the process," said Fedeli.
Concerns about the cormorant population on the lake also continue to go unheeded, Fedeli continued.
"We know cormorants are responsible for taking more than 100,000 kilograms of fish out of the lake each year. It's mindboggling that the Ministry continues to downplay this factor as well," said Fedeli.
"This is just further proof that the Wynne government doesn't understand the North and doesn't care. We need to change the team that leads this province."
*****