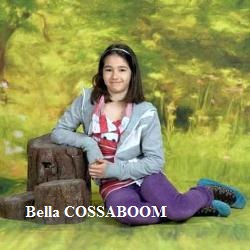 Mattawa OPP just sent out a news release noting that both Bella and Madison have been safely located.
*****
Mattawa OPP are seeking the public's help with locating a pair of missing youth.
OPP say Bella COSSABOOM and Madison HUMBER were last seen at approximately 7:10am this morning, May 26, 2014 riding a pink bicycle in Mattawa.
The girls are described as:
Bella COSSABOOM, 10, approximately 5', 100 lbs, shoulder length brown hair, and brown eyes.
Madison HUMBER, 8, approximately 4'6", 60 lbs, shoulder length brown hair, brown eyes.
Police say the girls left a residence wearing pajamas, but it is believed they brought a change of clothes with them so no one can confirm what they are wearing.
Anyone with information regarding the whereabouts of the girls is asked to call their local OPP detachment at 1-888-310-1122 or Crime Stoppers at 1-800-222-8477 (TIPS).